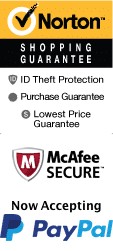 One World Trade Observations Deck and Statue of Liberty Sightseeing Cruise
117 West St New York City, New York 10007
1-800-987-9852
Chat Now
One World Trade Observations Deck and Statue of Liberty Sightseeing Cruise Photos (13)
Don't miss the opportunity to see two of the most famous tourist attractions in New York City with the One World Trade Observation Deck and Statue of Liberty Sightseeing Cruise. This experience will take you on a journey where you get to observe the iconic skyline of the city and see the harbor that made it famous. From the stunning panoramas atop the One World Trade Center to the breathtaking views on the Statue of Liberty Sightseeing Cruise, this activity will be an unforgettable moment of your trip to NYC.

At the One World Observatory, you will have access to three floors of viewing platforms offering 360-degree views of the city from the tallest building in the Western Hemisphere. You will be transported in a high-speed elevator to the 102nd floor in under a minute, where you will find the immense observation deck. From there, you can explore different angles of the city, learn more about its history and culture, and take photos to cherish for years to come.

Next, you will board a luxurious cruise that will take you directly to the Statue of Liberty, one of the most treasured landmarks in America. This cruise will give you the perfect vantage point to admire the Big Apple's spectacular harbor while enjoying refreshments and snacks. Once you reach the Statue of Liberty and disembark, you will have plenty of time to explore the island, take photos, and learn all about the statue's history and significance.

This activity typically takes around 5-6 hours, including transportation time, and runs year-round, so there is no need to worry about seasonal closures. All ages are welcome, and the experience is wheelchair accessible. The cost of admission includes priority access to the One World Observatory, Statue of Liberty Ferry tickets, and an English-speaking driver/guide.

The One World Trade Observation Deck and the Statue of Liberty Sightseeing Cruise are two of the most popular activities in New York City and a must-do for every traveler to the city. Take advantage of this opportunity to see the best the city has to offer and make memories that will last a lifetime. Don't forget your camera and come ready to immerse yourself in the sights, sounds, and culture of the greatest city in the world.
Book Now!