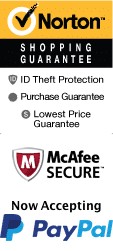 NYC Walking Tour: Broadway History and Culture
1556 Broadway New York City, New York 10120
1-800-987-9852
Chat Now

Soak up the atmosphere on a walking tour

Fully narrated tour

Pickup from a centrally located meeting point

Led by a local guide

Duration: 2 hours

Schedule
The greatest tour in New York City is a two-hour walking on Broadway. Wear comfortable shoes because you will be walking for two hours. On the tour, you will see Broadway of New York famous shows. The tour guide is a well professional trained person. Who will be taking you downtown to the Broadway Theater?
One of the shows on Broadway will have a real professional man riding on a horse. This was known as a trading horse in the 18th Century. It became a worldwide musical. They give the visitor a free backstage pass to enjoy the show.
You get to meet famous Broadway singers on the tour. The tour will begin at the Duffy Square. This is a billion-dollar business. West Side Story is one of the famous musical. The 42nd Street is where the home to many Broadway shows.
Many visitors who visit New York they come to the Broadway musical plays. This theater has been around for years. They have been through many actors and dancers to surprise visitors on the next show. Coming to a musical with family or couple of friends would be exciting. The Broadway musical has won many awards for their talent performers.
You can experience many shows that have a lot of excitement and let the visitors what is going to happen next in the scene of the musical. Coming to the Big Apple of New York is where all dreams come true. If you have talent then you should come there and audition for Broadway. After finding your talent then you could move to a beautiful city to start off. Making plans to take a walking trip to see the Broadway shows.

Learn about Broadway before you see a show with this behind-the-scenes look at New York City's famous theater district. On this two-hour guided walking tour, your expert guide (a real Broadway performer) will illustrate how a district known for trading horses in the late 18th century became a global center for world-class entertainment. Listen as your guide colors Broadway's history with fascinating backstage stories about some of the most famous performances and Broadway stars!
Whether you're an avid theater-goer or you're new to Broadway, get an authentic Broadway experience on this two-hour guided walking tour of New York City's famous theater district. Discover the history of Broadway from a thespian's perspective - your expert and enthusiastic guide, a real Broadway performer!

Meet your guide at Duffy Square and take off on a behind-the-scenes look at Broadway, home to the billion-dollar theater industry. Learn why theaters flourished in the Great Depression, walk the edge of Hell's Kitchen (where the real West Side Story took place) and learn what it takes to 'make it' on the big stage.


You also make stops at:
Shubert Alley - the geographical center of the Broadway district
Sardi's - known for hundreds of show-business caricatures on the walls
42nd Street - home to many Broadway theaters
The Edison Hotel - former location of the Edison Theatre
"Smokey Mary's" church - known for use of incense
George M Cohan statue - statue memorializingmajor American entertainer, playwright, composer, lyricist, actor, singer, dancer, and producer
Options:
NYC Walking Tour: Broadway History and Culture
Available 9/29/2023 until 3/31/2024 View Detailed Schedule
Broadway history walking tour departing at 4pm
Book Now!