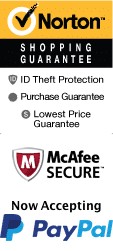 NYC Tickets: The Edge Observation Deck, St Patrick's Cathedral and Moma
5th Ave New York City, New York 10022
1-800-987-9852
Chat Now
Experience the ultimate New York City adventure with the NYC Tickets: The Edge Observation Deck, St. Patrick's Cathedral, and MoMA tour. This tour offers an exciting exploration of the city's rich cultural heritage combined with breathtaking panoramic views of the city's skyline from the tallest outdoor observation deck in the Western Hemisphere.

What better way to start your trip than with a visit to St. Patrick's Cathedral, one of the most impressive landmarks in New York City? This incredible neo-gothic cathedral boasts stunning architecture, intricate stained glass windows, and awe-inspiring decor. The knowledgeable guide will take you on a tour of the cathedral, giving you a deeper appreciation for its architecture and history.

Next, you will be whisked away to MoMA, one of New York City's premier art museums, to explore a vast collection of contemporary and modern art exhibits. The museum features works by famous artists, including Vincent Van Gogh, Jackson Pollock, and Andy Warhol. The guide will give you an in-depth understanding of the artworks and their significance.

The highlight of the tour is a visit to The Edge Observation Deck at Hudson Yards. The Edge is an architectural marvel and offers stunning views of the city from a height of 1,131 feet. The outdoor deck boasts a glass floor balcony for the thrill-seekers and a champagne bar for those who want to drink in the view with a glass of bubbly. Your guide will provide fascinating insights into the history and architecture of the city while you enjoy the breathtaking views.

The tour lasts approximately 5 hours, and you will cover approximately two miles on foot. Guests are advised to wear comfortable shoes and dress appropriately for the weather since the observation deck is on the 100th floor, and it can be windy at such a height.

Whether you're a first-time visitor or a seasoned New Yorker, this tour is a perfect way to discover the city's highlights in one day. Don't miss the chance to experience the best of New York City with NYC Tickets: The Edge Observation Deck, St. Patrick's Cathedral, and MoMA tour. Book your tickets today and get ready for an unforgettable adventure!
Book Now!