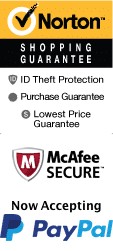 NYC Ticket Combo: Moma, Madame Tussaud and St Patrick's Cathedral
5th Ave New York City, New York 10022
1-800-987-9852
Chat Now
Are you planning a trip to New York City and looking for a combo tour that ticks off all the must-see attractions? Look no further than the NYC Ticket Combo: MoMA, Madame Tussaud's, and St. Patrick's Cathedral. This exciting tour not only offers an unforgettable experience but also saves you both time and money.

Starting at the Museum of Modern Art (MoMA), you'll have the opportunity to explore one of the world's most impressive collections of contemporary art. Spend hours wandering the galleries and admiring masterpieces from artists like Van Gogh, Warhol, and Monet. From there, head over to the world-famous Madame Tussaud's Wax Museum and get up close with life-like sculptures of your favorite celebrities.

Next on the tour is St. Patrick's Cathedral, a must-see for anyone visiting New York City. The stunning neo-gothic architecture and impressive stained-glass windows will take your breath away. Guided tours are available to learn about the rich history and unique features of this iconic cathedral.

The entire tour typically takes around 4-5 hours, with each attraction at a walking distance from the previous one. Comfortable walking shoes and weather-appropriate clothing are recommended to ensure a comfortable experience. Food and drinks are not included, but there are plenty of options nearby to grab a bite to eat.

Aside from the incredible attractions, each of these locations has a unique history and highlights that add depth to the experience. From MoMA's founding in 1929 to Madame Tussaud's meticulous process in creating each wax figure, there is plenty to learn and appreciate.

Don't miss out on this amazing opportunity to explore some of New York City's top attractions all in one convenient tour. Book your ticket today and create memories to last a lifetime.
Book Now!