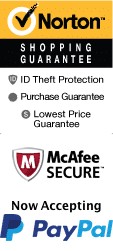 NYC Rollerblade Rental
56 W 56th St New York City, New York 10019
1-800-987-9852
Chat Now

Choice of several departures throughout the day

Cycle the city streets to absorb the local atmosphere

Enjoy a day away from the hustle and bustle of the city

Instant Confirmation

Duration: 1 day

Schedule
Looking for a unique and exhilarating way to explore the Big Apple? Look no further than NYC Rollerblade Rental, located in Central Park! With easy-to-use and high-quality equipment, you'll be able to glide through the city's iconic green space with ease and style.
The process is simple- after selecting your rental time frame, you'll be fitted with a pair of top-of-the-line rollerblades and safety gear, including a helmet and wrist guards. Once you're properly outfitted and have received a brief safety demonstration, you'll be off on your adventure through the park. The rental area is conveniently located on West Drive, near the intersection of 62nd Street.
As you rollerblade through the sprawling expanse of Central Park, you'll have plenty of sights to take in. From picturesque ponds and fountains to towering trees and beautifully-manicured gardens, the park provides the perfect backdrop for a leisurely glide. You'll also be able to see some famous sites along the way, such as the Bethesda Fountain and the Central Park Zoo.
Whether you're a seasoned rollerblader or a first-timer, NYC Rollerblade Rental offers something for everyone. The rental options are flexible, ranging from one hour to a full day, so you can fit this activity into your schedule as you see fit. Plus, with prices starting at just $17 per hour, it's an affordable way to see the sights and get some exercise at the same time.
Not only is rollerblading in Central Park a fun and unique way to experience New York City, it's also a great way to get outside and enjoy the fresh air. And with the convenience of on-site rentals and safety gear, there's no reason not to give it a try!
In summary, if you're looking for an exciting way to explore Central Park, look no further than NYC Rollerblade Rental. With affordable prices, convenient rentals, and beautiful scenery, it's a one-of-a-kind adventure that you won't want to miss. Come experience the thrill of rollerblading in the heart of New York City!
Book Now!