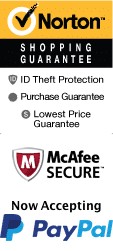 NYC: Harbor Light and NYC Skyline
299 South St New York City, New York 10002
1-800-987-9852
Chat Now
One of the best ways to experience the breathtaking skyline of New York City is by going on the NYC Harbor Light and NYC Skyline tour. This tour will take you on a journey that is both relaxing and exhilarating and give you a unique perspective of the city that never sleeps.

The tour takes approximately 90 minutes and starts at Pier 36, which is located on the East River in Manhattan. You will board a state-of-the-art boat that features a climate-controlled interior cabin and spacious outdoor decks. As you glide through the water, you will be greeted with stunning views of iconic landmarks such as the Statue of Liberty, the Brooklyn Bridge, and the Manhattan Bridge.

During the tour, you will also have the opportunity to witness the city skyline as it transforms from day to night. The sparkling lights of the city will illuminate the skyline in a way that is absolutely magical. You will be able to see the towering skyscrapers of downtown Manhattan, the Empire State Building, and the One World Trade Center. Additionally, the on-board tour guide will provide fascinating commentary on the history and significance of the landmarks you encounter.

The NYC Harbor Light and NYC Skyline tour is suitable for people of all ages, and you don't need to have any previous boating experience to enjoy it. The boat is equipped with top-of-the-line safety equipment, and the tour is operated by experienced captains and crew members who prioritize your safety and comfort.

One of the highlights of the tour is the up-close view of the iconic Lady Liberty. As you approach the statue, you will have the opportunity to take in the magnificence of this universal symbol of freedom and democracy in all its glory. This is a moment that will stay with you for a lifetime.

In summary, the NYC Harbor Light and NYC Skyline tour is an unforgettable experience that will take you on a fascinating journey through the heart of New York City. It is an experience unlike any other, and one that you won't want to miss. So pack your bags, grab your camera, and get ready to be wowed by the dazzling beauty of the city that never sleeps!
Book Now!