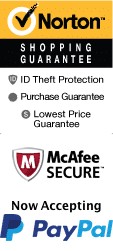 NYC Greenwich Village LGBTQ+ History And Food Tour
201 W 13th St New York City, New York 10011
1-800-987-9852
Chat Now
Experience the rich, diverse, and vibrant world of New York City's LGBTQ history and culture on a guided food tour of Greenwich Village. The NYC Greenwich Village LGBTQ History and Food Tour offers a unique combination of historical landmarks and culinary delights that showcases the district's historic role as a queer gathering and creative art space. This 3-hour walking tour will take you on a journey through different eras of LGBTQ history, allowing you to taste some of the quintessential Greenwich Village's foods while you learn about the cultural legacy of this iconic neighborhood.

The tour begins with a brief overview of the district's historical significance, introducing the thriving LGBTQ community that has made Greenwich Village famous. On this tour, you'll see historical landmarks, queer spaces, and hear stories of the LGBTQ community's journey to acceptance and equality. Your knowledgeable host will guide you through the history of Stonewall Inn, the birthplace of the modern LGBTQ rights movement, and other significant sites, such as the AIDS Memorial Quilt and the Gay Liberation Monument.

As you take in the rich history of Greenwich Village, your senses will be delighted by the area's mouth-watering foods. You'll visit some of the best-known eateries in the district and sample a delectable array of foods that reflect its multicultural influences. Guests can expect to taste a variety of dishes from decadent chocolates to savory bites, all while learning about the local LGBTQ culture and history.

The NYC Greenwich Village LGBTQ History and Food Tour is a walking tour that covers about a mile of distance. Guests should dress comfortably and wear comfortable shoes suitable for walking on city streets. The tour's pace is moderate, and there are a few short stops along the way. Vegetarian options are available and can be requested in advance. The tour is perfect for visitors who want to experience the LGBTQ history and cultural contributions of Greenwich Village.

The city's history and LGBTQ culture are at the heart of this tour, making it an unforgettable and informative experience. This tour is appropriate for both locals and tourists alike, and it offers a comprehensive perspective of a neighborhood that is both historical and trendy. Enjoy an exciting blend of delicious food and rich history on the NYC Greenwich Village LGBTQ History and Food Tour. Don't miss this opportunity to dive into the fascinating history of this iconic neighborhood. Book your tour today!
Book Now!