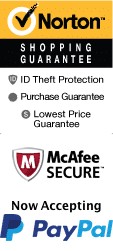 Nyc Grand Central Terminal Self-Guided Walking Tour
Nyc Grand Central Terminal Self-Guided Walking Tour is a top-rated walking tour designed by 8th-grade students from the Grand Central Partnership School. The following is a list of all the stops on their self-guided walking tour and their associated descriptions. If you are in NYC, check out these six stops. Main Hall of Terminals: When American President Calvin Coolidge arrived in New York, he used this hall for his entourage before heading to face cheering crowds.
1. Location
Tourists usually enter the terminal through the North Ticketing Hall (T1) or from the lower level of the Grand Central Terminal. Tourists can also view the Main Hall of Terminals from within their train, subway, or bus.
2. History
Grand Central Terminal is the largest train station in the world, with over 100 million annual visitors. It is the busiest transportation hub in the United States, symbolizing New York City and an architectural wonder. The building was built between 1913 and 1915, during the height of New York's skyscraper boom, and was opened as a terminal on February 2, 1916.
3. What to expect
Tourists can find a photo opportunity of themselves in the main hall of the terminals and at the mural of Walt Whitman. One can also visit other terminal parts, like the smoking lounge and waiting rooms.
4. Tips
Be prepared to wait in lines while taking pictures or wander around to get a better view. Try to avoid taking shots that may distract others. While taking pictures, try not to stand too close to others as you might get caught up in their photos.
This self-guided walking tour is incomplete. As a result, the authors suggest you visit other areas of this beautiful building. When visiting the lower levels of the terminal, tourists should be aware that there is no elevator access to the platforms, and they will have to walk down long staircases to reach their train.
Book Now!