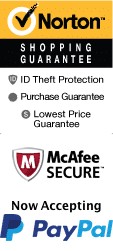 NYC Grand Central Terminal Self-Guided Walking Tour
Grand Central - 42 St New York City, New York 10017
1-800-987-9852
Chat Now
Are you ready for a self-guided tour of one of New York City's most iconic landmarks? Grand Central Terminal, located in Midtown Manhattan, is more than just a transportation hub - it's a true architectural marvel. From its stunning Beaux-Arts facade to the bustling main concourse, this station is a must-visit for any NYC tourist.

As you make your way through the terminal, you'll have the opportunity to marvel at the ornate, gold-adorned ceilings, take in the hustle and bustle of commuters rushing to catch their trains, and explore unique shops and restaurants. With over 44 platforms and 67 tracks, you'll be amazed at the sheer size and complexity of this historic landmark.

While the tour is self-guided, there are plenty of information kiosks scattered throughout the station, as well as guided audio tours available for an additional fee. These tours provide fascinating insights into the history of the station, as well as little-known facts and anecdotes about the iconic building. And don't miss the Whispering Gallery, where even the softest whispers can be heard across the room thanks to the acoustics of the archway.

While there's no set time limit for exploring the terminal, most visitors spend anywhere from 30 minutes to a couple of hours here. Wear comfortable shoes, as you'll be doing plenty of walking, and be sure to bring your camera to capture all the stunning architecture and bustling atmosphere.

Grand Central Terminal has been a cornerstone of New York City for over a century, serving as a hub for commuters and travelers from all over the world. In addition to its transportation legacy, the terminal has also played a vital role in popular culture, appearing in countless films and TV shows.

Overall, a self-guided tour of Grand Central Terminal is a wonderful way to experience this iconic landmark at your own pace. From the grandeur of the main concourse to the hidden secrets that dot the station, there's truly something for everyone here. Don't miss your chance to step inside one of New York City's most beloved destinations.
Book Now!