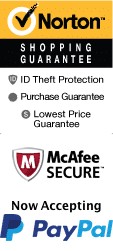 NYC Central Park Self-Guided Walking Tour
Grand Army Plaza , Flatbush Ave Brooklyn, New York 11238
1-800-987-9852
Chat Now


Central Park is massive, spanning over 800 acres, and there are plenty of landmarks and sights to take in. On this self-guided tour, you'll be provided with an official Central Park map and audio guide that will lead you through the park and offer interesting insights into its history and design. You'll see iconic sights like the Bethesda Fountain, the Great Lawn, and the Jacqueline Kennedy Onassis Reservoir, as well as plenty of hidden gems and lesser-known corners of the park.

The tour takes about two to three hours to complete, depending on your pace, and covers a distance of about 2.5 miles of walking. It's a perfect activity for solo travelers or groups with varying interests, as you can tailor the experience to your own preferences. Along the way, you'll learn about the park's history and design, its role as a cultural center for the city, and the wildlife that calls it home.

One of the most exciting parts of the tour is the chance to see Central Park's many landmarks up close and personal. The Bethesda Fountain is one of the most iconic sights in the park, with its intricate carvings and gorgeous landscaping. The Jacqueline Kennedy Onassis Reservoir offers stunning views over the city skyline, while the Great Lawn is a popular spot for picnics and relaxation. You'll also see the Central Park Zoo, the Bow Bridge, and the Alice in Wonderland statue, among other sights.

For those who love nature, Central Park is a true delight. The park is home to over 170 species of birds, as well as squirrels, raccoons, and other wildlife. You'll see plenty of beautiful trees, plants, and flowers as you walk through the park, and the audio guide provides information on the different species you'll encounter.

In conclusion, a self-guided tour of Central Park is a must-do activity for anyone visiting New York City. You'll get to experience the beauty and tranquillity of this iconic greenspace while learning about its history and design. With so much to see and do, Central Park is a perfect spot for solo travelers, couples, families, and anyone else looking to escape the city for a few hours. Don't miss out on this incredible experience!
Book Now!