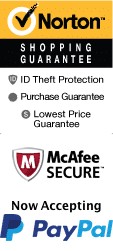 NYC American Museum of Natural History Private Family Tour
200 Central Park West New York City, New York 10024
1-800-987-9852
Chat Now
Get ready for an inspiring and up-close experience with the wonders of nature at the American Museum of Natural History on a private family tour in New York City! Located on the Upper West Side of Manhattan, the museum is an unforgettable educational experience with a collection of over 30 million artefacts and specimens. With a private family tour, you have the chance to explore the museum with a knowledgeable guide who will take you on a fascinating journey through the ages, bringing the exhibits to life through stories and interactive displays.

Your tour guide will take you through the highlights of the museum's exhibits, including the iconic 94-foot-long blue whale suspended from the ceiling, along with dinosaur fossils and dioramas that recreate habitats from all over the world. You'll also get to see specimens from every continent, including meteorites, gems, and minerals. The planetarium show is also a must-see with its stunning visuals that will leave you in awe.

During the tour, your guide will share interesting facts and answer any questions you have while taking you through different galleries, including the Rose Center for Earth and Space, which features the spectacular Hayden Planetarium. The tour also includes a visit to the Butterfly Conservatory, where you will find colorful butterflies from all over the world flying freely. The experience of seeing these beautiful creatures up-close is a unique delight that will be enjoyed by kids and adults alike.

The American Museum of Natural History can take hours to explore fully, but with the private family tour, you'll be able to see the most popular exhibits in a shorter time frame without missing out on the fascinating details. The tour is a great way for parents to spend quality time with their children while also discovering new things together and learning more about our planet's history.

Founded in 1869, the American Museum of Natural History is one of the world's most preeminent institutions and a landmark destination for visitors of all ages. Its exhibits and collections have been used to study and understand the natural world and its principles, and it remains a vital source of education and inspiration for scientific research and learning.

Overall, this private family tour of the American Museum of Natural History in New York City is a wonderful opportunity to explore and learn about the world's wonders and marvels. You and your family will be amazed by the exhibits, and your guide will make sure that you have an unforgettable experience. Book your tour today and prepare for an educational adventure that will be remembered for years to come.
Book Now!