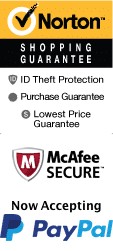 New York to Washington DC Day Trip by Rail
Pennsylvania Station New York City, New York 10119
1-800-987-9852
Chat Now
Looking for a day trip that is packed with excitement, stunning views, and unforgettable experiences? Look no further than the New York to Washington DC Day Trip by Rail. This activity takes you on a ride through beautiful landscapes, historic landmarks, and vibrant cultures, offering everything from scenic views to intriguing insights into American history.

The experience begins at Penn Station in the morning, where you'll board the train that will take you south on a relaxing ride through the countryside. As you journey along the scenic route, you'll learn about the history of America, including the famous battles that shaped the country, as well as the political, social, and economic factors that have helped to shape it into what it is today.

As you approach Washington DC, you'll start to see the city skyline rising out of the horizon, with the iconic monuments and landmarks that make it one of America's most beloved cities. Once you arrive, you'll spend the entire day exploring the capital, including visits to the National Mall, the Lincoln Memorial, the White House, and the Smithsonian Institution.

With a knowledgeable and friendly guide leading the way, you'll get a true sense of what Washington DC is all about, from its stunning architecture to its bustling streets and vibrant neighborhoods. You'll also get plenty of time to explore on your own, allowing you to take in the sights and sounds of the city at your own pace.

If you're looking for a day trip that offers a mix of history, culture, and fun, the New York to Washington DC Day Trip by Rail is definitely an activity worth checking out. Whether you're a first-time visitor or a seasoned traveler, this activity is sure to leave you with lasting memories and a newfound appreciation for the beauty and diversity of America. So why wait? Book your tickets today and get ready for an amazing adventure!
Book Now!