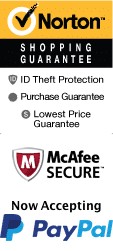 New York to 9/11 Memorial, Wall Street and Statue of Liberty
209 Broadway New York City, New York 10007
1-800-987-9852
Chat Now
Immerse yourself in the inspiring history and majestic scenery of New York City with the New York to 9/11 Memorial, Wall Street, and Statue of Liberty tour. This full-day event is a perfect opportunity for visitors to experience some of the most iconic landmarks of the Big Apple while learning about the city's rich history and culture.

The tour starts with a visit to the 9/11 Memorial, one of the most moving and poignant attractions in the city. Along with a licensed guide, you'll explore the grounds of the memorial, hear stories of heroism and sacrifice, and pay your respects to the victims and their families. From there, you'll head to Wall Street, one of the world's most famous financial centers, and see some of the most iconic buildings in the financial district.

Then, hop on a ferry to Liberty Island and marvel at the awe-inspiring Statue of Liberty, a symbol of hope and freedom for millions. You'll have the chance to take in stunning views of the city skyline as well as learn about the history and significance of this iconic American landmark.

The walking tour lasts approximately three hours, and guests will cover approximately two miles over flat terrain. Wear comfortable shoes and clothing that is appropriate for the weather., as there's some exposure to outside elements.

Overall, the New York to 9/11 Memorial, Wall Street, and Statue of Liberty tour is an excellent choice for visitors who want to spend a day discovering some of the most significant landmarks in New York City's history. You'll make memories that will last a lifetime while gaining a deeper appreciation for the events and people who have shaped the city into what it is today. Book your tickets and get ready to embark on an unforgettable adventure in the city that never sleeps.
Book Now!