New York Sightseeing, Brunch & Dinner Hornblower Cruises
353 West Street , at Westside Hwy. and W. Houston New York , NY 10014 |
1-800-987-9852

Come see New York from a different angle with the scenic Hornblower cruises.

Details

Cruises last between 2 1/2 - 3 hours

Appropriate for All Ages

Handicap Accessible

Both Cameras and Video Cameras are Permitted

Restaurant and Gift Shop On-site

View Schedule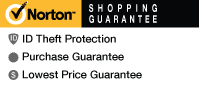 Description
Dining cruises, wedding, private events, and more are just a few of the top options and reasons to get into the Hornblower cruises.
The fleet consists of several magnificent ships, including the hornblower hybrid; which is the newest yacht of the group, boasting the most eco-friendly technology, creative cuisine and signature Hornblower service; the Hornblower Infinity, a spectacular new 210 foot yacht which is the largest vessel in the New York fleet. Some other seasonal and specially requested boats include the John J. Audubon, and the Respect, two sleek modern yachts that are fan favorites.
No matter what type of cruise you choose, you'll get to see the beautiful New York Harbor and experience relaxing comfort on a dazzling cruise ship.
Options:
Manhattan Dinner Cruise
Available Now until 3/31/2017 View Detailed Schedule
Experience the excitement of New York City by night from the best seats in town on this three-hour cruise. A truly magnificent blend of freshly prepared food, professional service, and after-dinner dancing combine to offer the perfect evening for indulgence and celebration.
Premier Sunday Brunch Jazz Cruise
Available 10/23/2016 until 3/26/2017 View Detailed Schedule
This two-hour cruise ensures that you are at the forefront of the action with a guaranteed window table as well as Prosecco, mimosa, and mineral water served with your meal. Enjoy the music as you taste your bountiful buffet brunch.
MOST POPULAR THINGS TO DO
IN NEW YORK NEW YORK