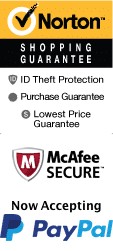 New York Food Tour of Historic Greenwich Village

Explore the local streets on a walking tour of the city

Free snacks included

Get inside tips from a local

Duration: 3 hours

Schedule
Taste bagels, spaghetti and meatballs, pizza, cupcakes, and more on this New York Food Tour of Historic Greenwich Village. This three-hour walking tour will stop at a variety of eateries in Greenwich Village. Make sure to wear comfortable shoes, dress for the weather, and make sure to be hungry.
The tour starts by learning how to pick a good bagel and once the choice is made, be ready to eat the homework. Next, visit a spaghetti and meatball establishment. Learn some interesting facts and secrets about the popular Italian dish. Taste the dish and see if it lives up to the hype. Now it is time for a sweet treat. The cupcake bakery as an array of cupcakes to choose from. Try one and take note of their lunchbox and schoolhouse collections. After satisfying the sweet tooth, it is time for pizza. Now it is time to walk off some of the food and do some sightseeing. The guide will talk about the history of the area and point out some things of interest. Finally, stop at a gourmet doughnut shop and taste some of the delicious treats.
There is nothing better than eating the way around Greenwich Village. Learn the secrets behind a good dish of spaghetti and meatballs or discover a new favorite doughnut or cupcake flavor. After the tour, head back to a newly found favorite eating establishment and enjoy a complete meal or grab some cupcakes to take home.
Book Now!