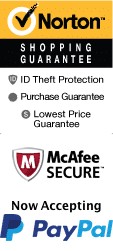 New York Contrasts Tour: Brooklyn, Queens and the Bronx in Spanish
1651 Broadway New York City, New York 10019
1-800-987-9852
Chat Now


During the tour, you will be picked up from your hotel in a comfortable air-conditioned coach. The first stop is The Bronx. The highlight of this borough is the Yankee Stadium, home to the legendary Bronx Bombers. The coach will make a few stops in this district and your guide will offer insightful information about the Bronx and its history. The next stop is Queens, where visitors can relish the authentic South American feel and feast on multicultural dishes. Finally, the tour will head over to Brooklyn to experience the multi-ethnic neighborhood of Williamsburg. Here you'll see vibrant street art and learn about the historic Williamsburg Bridge.

The tour is operated daily and typically takes around 4 hours. You will be guided by professional Spanish-speaking guides who provide exclusive and rich insights into the culture and customs of the area.

The New York Contrasts Tour is designed for visitors who have a passion for history and culture, and who love to explore cities with ample diversity. The tour requires minimal walking and is accessible to everyone. The tour is packed with delicious food, photography, and authentic souvenirs to make it an unforgettable experience.

This tour is the perfect way to discover New York's dynamic and diverse neighborhoods in a short amount of time. Book your tour now and discover the rich culture and beauty of the city.

In summary, the New York Contrasts Tour is an excellent way to explore different boroughs of New York City. Guided by a professional bilingual guide, you'll have the opportunity to visit The Bronx, Queens, and Brooklyn. With tasty food, beautiful street art, and insightful information from local guides, this tour is the ultimate New York City experience. Don't miss out on this opportunity to discover the vibrant and diverse neighborhoods of New York!
Options:
New York Contrasts Tour: Brooklyn, Queens and the Bronx in Spanish: Spanish Speaking Guided Tour 08:30
Available 10/2/2023 until 12/30/2023 View Detailed Schedule
Spanish Speaking Guided Tour
Book Now!