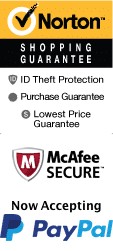 New York City Self-Guided Audio Tour
Grand Central Terminal, 89 E 42nd St New York City, New York 10017
1-800-987-9852
Chat Now


As this is a self-guided tour, the length of time spent is entirely up to you. The tour takes you through famous neighborhoods such as SoHo, Little Italy, and Greenwich Village. You'll hear about the history and development of these neighborhoods and the interesting characters who have shaped them. The tour also covers popular landmarks such as the Empire State Building, Times Square, and Central Park. You'll gain a fascinating insight into the history and significance of these iconic sites.

The tour is available in multiple languages, making it accessible for all visitors to the city. To participate, all you need is a smartphone and some comfortable walking shoes. The audio guide is available on a free app, allowing you to start and pause the tour as you please. The app also includes an offline map, making it easy to navigate your way through the city streets.

Discover the real New York City and all of its charms with this self-guided tour. Explore hidden alleyways and quiet streets, away from the hustle and bustle of tourist hotspots. You'll see the city from a unique perspective, no matter how long you decide to take.

The New York City Self-Guided Audio Tour is the perfect way to immerse yourself in the city's rich history and diverse culture. Experience the sights, sounds, and stories of this lively metropolis at your own pace. This activity is suitable for solo travelers, families, and groups alike – anyone looking to explore the Big Apple in a new and exciting way.

Don't miss out on this opportunity to discover New York City's hidden gems and iconic landmarks. Book your tickets for the New York City Self-Guided Audio Tour today and start your adventure!
Book Now!