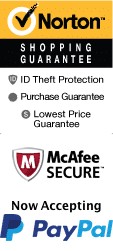 New York City Mafia Tour with Food Tastings: the Insider's Story
181 2nd Ave New York City, New York 10003
1-800-987-9852
Chat Now
Are you a fan of the Godfather movies? Or perhaps you're intrigued by the mysteries of organized crime? Whatever your reason is, the New York City Mafia Tour with Food Tastings: The Insider's Story is the perfect activity for you. Located in the heart of New York City, this tour is a unique opportunity to explore the city's underworld.

During the New York City Mafia Tour, you'll be guided by an expert who will take you through the fascinating history of organized crime in the city. This two and a half hour tour will take you through Little Italy and its neighboring areas, where you'll learn about some of the most notorious gangsters in American history. You'll visit iconic landmarks, such as the St. Patrick's Old Cathedral, and see the places where notorious crimes took place.

But the tour is not just about history. You'll also get to taste some of the best Italian food in the city. Along the way, you'll stop at some of the most popular Italian eateries and taste their specialties. The tastings are not small, so bring your appetite. You'll get to enjoy dishes such as fresh mozzarella, antipasti, pizza, and cannolis.

The tour is designed to be entertaining and fun, so you won't get bored. You'll get to hear interesting stories and anecdotes about the mob, and also get a chance to take pictures. The guide is knowledgeable and passionate about the subject, and they do a great job of keeping the tour lively and engaging.

If you're a fan of gangster movies or a history buff, you won't want to miss this tour. The New York City Mafia Tour with Food Tastings: The Insider's Story is an experience you won't forget. It's a perfect activity to do with friends or family, and it's suitable for all ages.

In conclusion, the New York City Mafia Tour with Food Tastings: The Insider's Story is an activity worth adding to your itinerary when visiting New York City. It offers a unique perspective on the city's history and allows you to indulge in delicious Italian cuisine. You'll leave with a deeper understanding of the city's past and an appreciation for its cultural heritage. Book your tour now and experience the fascinating underworld of New York City.
Book Now!