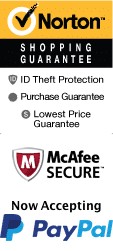 New York City Hop-On Hop-Off Pass 24 Hours
2 E 42nd St New York City, New York 10017
1-800-987-9852
Chat Now
The New York City Hop-On Hop-Off Bus Tour is an exciting activity that showcases all of the iconic landmarks that have made New York City one of the most popular tourist destinations in the world. This guided tour is perfect for first-time visitors as well as those who are returning to the Big Apple for a second or even a third time. The New York City Hop-On Hop-Off Bus Tour is your ticket to exploring all that this amazing city has to offer, while enjoying a comfortable and convenient mode of transportation.

This tour is a great way to see all of the famous sights in the city, such as the Statue of Liberty, the Empire State Building, Times Square, the Brooklyn Bridge, and many more. The tour is designed to take you to the most popular hotspots in Manhattan, as well as other boroughs including Brooklyn and the Bronx. The bus driver and tour guide provide insightful commentary about the history and significance of each landmark as well as the overall culture of the city.

The New York City Hop-On Hop-Off Bus Tour lasts approximately 48 hours, which gives you plenty of time to explore the city at your own pace. You have the option of hopping off at any of the 50 designated stops and taking your time to explore the area on foot, before catching a later bus to continue on your journey. This flexibility allows you to create your own itinerary, according to your interests and schedule.

The tour is great for families and solo travelers alike. For families, this Hop-On Hop-Off Tour provides an affordable and efficient way to see the city while giving children a fun and entertaining experience. For solo travelers, the tour is an excellent way to avoid the hassle of navigating unfamiliar public transportation while also having someone to provide insight and guidance about the city.

The New York City Hop-On Hop-Off Bus Tour provides a unique opportunity to explore the city's many different neighborhoods, each with its own distinct character. This tour is perfect for anyone who wants to experience the true culture and diversity of New York City. With informative narration, comfortable transportation, and the freedom to explore the city on your own terms, this tour is a must-do experience for anyone visiting New York City.

In conclusion, the New York City Hop-On Hop-Off Bus Tour is the perfect way to explore the vibrant and diverse city of New York. With its flexibility, affordability, and informative narration, you have everything you need to create a personalized itinerary that meets all your needs. Don't miss out on this unforgettable experience on your next trip to New York City!
Book Now!