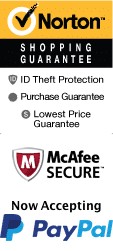 New York City Hop-On Hop-Off Pass 72 Hours
704 7th Ave New York City, New York 10036
1-800-987-9852
Chat Now


During this tour, which typically lasts around two hours, visitors will have a chance to see some of the City's most iconic landmarks, including the Empire State Building, the Statue of Liberty, and the Brooklyn Bridge. The tour is conducted by professional guides who are experts on New York City's history and architecture, and who will provide passengers with plenty of information about the various sights they are passing.

The tour is conducted on a double-decker bus, which allows for excellent views of the city's architecture and skyline. Passengers can choose to stay on the bus for the entire tour or can hop off at any of the stops along the way to explore the city on foot. Popular stops include Times Square, Central Park, and the Museum of Natural History. With over 30 stops to choose from, visitors will have plenty of options for exploring the City.

The City's Hop-On Hop-Off Double Decker Bus Tour is appropriate for visitors of all ages and is an excellent way to see the city's sights without having to navigate its busy streets on foot. The tour is conducted in all weather conditions, so be sure to bring appropriate clothing if the weather is particularly hot or cold.

New York City is a city with a rich history and plenty of fascinating landmarks, and the City's Hop-On Hop-Off Double Decker Bus Tour is an excellent way to explore it all. Don't miss out on this exciting tour, which is sure to be a highlight of your trip to the City that Never Sleeps.
Book Now!