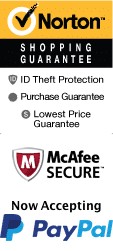 New York Boos and Booze Haunted Pub Crawl
New York City's most popular haunted pub crawl tours are back from the dead with a vengeance. The all-new Boos and Booze Haunted Pub Crawl will take you on a boozy tour of some of Manhattan's seediest watering holes, including some that have been shuttered for years!
Whether you're a seasoned pub crawl veteran or have never been on a pub crawl, you'll be amazed at all the eerie sights this boozy night full of beer, fun, and mystery will bring.
Join renowned paranormal investigator George Lyman and his team as they lead you on an hour-long tour of Lower Manhattan's long-forgotten bars and pubs. Due to some paranormal shenanigans that have taken place there over the years, they had to cancel this tour years ago. However, now that the bars are empty again, it would be rude not to try it again.
The past few years have brought a renaissance to Manhattan's untapped Lower East Side bars. Once the stomping grounds of artists, writers, and bohemians, the once-famed neighborhood has become more trendy with upscale restaurants, expensive condos, and trendy boutiques.
This divey neighborhood was once famous for its speakeasies—illegal establishments where you could drink during Prohibition without fear of being busted. These days, the Lower East Side is known for its over-the-top clubs and parties, but it's rarely been a popular nightlife destination for tourists throughout the years.
The bars are empty and permanently closed, though many have been renovated or repurposed into trendy hang-outs. Some of the old ghosts who haunt these bars remain—such as the ghost of a former hostess who died while working at "The George," a bar long since closed.
In preparation for this event, George and his paranormal team will go through each bar on tour in search of any lingering spirits that may still be present.
Book Now!