NY See the Best! Tour
Northwest Corner of 7th Avenue and 50th Street New York, , NY 10019 |
1-800-987-9852

Take a guided shuttle tour of the best attractions that New York City has to offer with the New York See the Best Tour!

Details

Guided Tour Takes Approximately 5.5 Hours

1 Hour Yacht Cruise Included in Price

Appropriate for All Ages

Both Cameras and Video Cameras are Permitted

View Schedule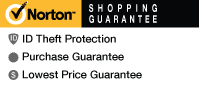 Description
New and improved, this 5.5-hour tour will show you the absolute best sites in New York City and offers a unique exploration of the city and a guide that hops off at the stops with you and gives you in-depth detail about the city and its attractions. The tour moves quickly so you will be able to see the best of New York in just a short period of time. This is great for visitors who want to see it all in a short amount of time.
Detailed Tour Itinerary
STOP 1

Tour Stop at
Tour Stop at
Times Square
Times Square, the most bustling square of New York, is known for its many Broadway theaters, cinemas, and electronic billboards. It is one of those places that makes New York a city that never sleeps. From sightseeing and shopping to elegant dining and live shows, there's sure to be something to get everyone excited about visiting this cherished part of the New York City landscape.
STOP 2

Tour Stop at
Tour Stop at
Empire State Building
This tour will take you to the top of the Empire State Building – without making you wait in all the lines! The building's observatory is open every single day of the year, making it no problem to experience the thrill of standing at the top of this National Historic Landmark. The Empire State Building also provides visitors with coffee shops, restaurants, a variety of gift stores, a post office, and even a couple banks.
STOP 3

Tour Stop at
Tour Stop at
Statue of Liberty
Get up close and personal with the Statue of Liberty, where you can take fantastic pictures and bond with Lady Liberty. When visiting the Statue of Liberty you'll have the opportunity to peer into this amazing structure through a glass ceiling and gain impressive panoramic views of New York City from the observation deck.
STOP 4

Tour Stop at
Tour Stop at
Intrepid Sea, Air & Space Museum
Explore the USS Intrepid aircraft carrier to see the Sea, Air & Space Museum, a military and maritime history museum with a collection of museum ships. See a collection of aircraft, check out original artifacts, view historic video footage, and explore interactive exhibits.
STOP 5

Tour Stop at
Tour Stop at
Space Shuttle Pavilion
Enjoy access to the Space Shuttle Pavilion to see an actual space shuttle, the Enterprise, the prototype NASA orbiter that paved the way for the space shuttle program. Visitors can walk directly underneath the orbiter and visit an elevated platform for a dramatic view.
STOP 6

Tour Stop at
Tour Stop at
South Street Seaport
Once a noisy, gritty wholesale fish market, the South Street Seaport is now historically preserved and has a legacy of retail and tourism. In the 1960s, the South Street Seaport Museum was founded, and even today, preservation and development exist side by side.
STOP 7

Tour Stop at
Manhattan's Chinatown is also one of the oldest ethnic Chinese enclaves outside of Asia, consisting primarily of Cantonese and Min-speaking residents, although there are now some Mandarin speakers. Known for exotic foodstuffs, cheap jewelry, and gift shops, Chinatown offers visitors fun cultural insights.
STOP 8

Tour Stop at
Tour Stop at
Little Italy
Escape from the modern-day rush of the New York streets and retreat into Little Italy. At every corner, you'll be immersed with the smells of delicious Italian pasta, pizza, and other cuisine. With over 35 restaurants, there's no shortage of authentic Italian dishes to be had.
STOP 9

Tour Stop at
Tour Stop at
Grand Central Terminal
See the grandeur that is Grand Central Station, the most impressive train station in the United States with an amazing ceiling. In total, the Grand Central Terminal services 67 different tracks with 44 platforms. This historic train stop is located in Midtown Manhattan and provides much more than transportation for those that stop by.
Stops may change due to traffic, weather, maintenance, etc.
Possible Sites Seen from Vehicle
Wall Street
Fifth Avenue
Rockefeller Center
St. Patrick's Cathedral
World Trade Center Memorial
Chrysler Building
Broadway
USS Intrepid Aircraft Carrier
Madison Square Garden
And More!
Enjoy access to four of the most popular sites in the City That Never Sleeps for a comprehensive tour experience that will allow you to see the real New York City!