NY SKYRIDE Virtual Tour
350 Fifth Avenue , 2nd Floor New York, NY 10118 |
1-800-987-9852

The NY SKYRIDE is a virtual tour that combines special effects and graphic engineering to create a full experience of the city in a high-tech, entertaining fashion.

Details

The show lasts approximately 30 minutes.

Appropriate for All Ages

Handicap Accessible

Neither Cameras nor Video Cameras are Permitted

View Schedule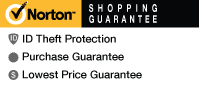 Description
Once arriving to the second floor of the Empire State Building, you'll be seated in front of a towering 18-ft high-definition screen that is synchronized with a moving platform under your feet to create a ride of sorts that will propel you through the Big Apple. Actor Kevin Bacon will narrate this 30-minute guided tour as you soar across the skyline and visit nearly three dozen famous landmarks.
With the quality filming and interactive feel created by the moving platform, it will seem like you're actually visiting the different sites. Attractions covered in the tour include hotspots like the Statue of Liberty, Times Square, and Brooklyn Bridge. There will also be a powerful tribute to the World Trade Center Tragedy that will honor the lives that were lost in the tragedy. This is an educational as well as unique way to experience the numerous features that New York City has to offer, and is a fun activity for tourists and locals alike.
Still Have Questions?

Options:
New York City SKYRIDE Virtual Tour
Available Now until 1/1/2016 View Detailed Schedule
This option includes admission for the NY SKYRIDE Tour. The Skyride will provide you with an interactive kind of film, where you'll move with the platform and feel like you're actually visiting the different sights.
New York City SKYRIDE & Empire State Building Observatory
Available Now until 1/1/2016 View Detailed Schedule
Along with admission to the NY SKYRIDE, this combination pass grants ticket holders admission to the Empire State Building Observatory, located on the 86th floor. The open-air deck presents panoramic views of the city which are especially dazzling after dark. High powered binoculars are on the roof as well so that viewers can get a closer look at the streets below.
NEW YORK NY
HOTELS & VACATION PACKAGES
MOST POPULAR THINGS TO DO
IN NEW YORK NEW YORK