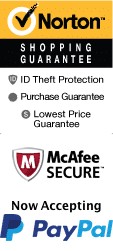 Museum of Broadway
145 W 45th St New York City, New York 10036
1-800-987-9852
Chat Now
Attention all Broadway lovers! Get ready for an immersive and interactive experience at the Museum of Broadway located in the heart of New York City. This museum pays homage to one of America's most iconic art forms and provides visitors with an engaging and educational experience. From the earliest days of Broadway to the modern era, this museum is one of the most unique attractions in the city.

Upon entering the museum, visitors can expect to spend approximately two hours exploring the exhibits and learning about the history of Broadway. The museum features a variety of installations, such as the "Great White Way" exhibit which allows guests to experience the neon lights and sounds of Broadway. As they walk through the exhibit, guests will learn about the history and evolution of the city's most famous street. Additionally, the museum features interactive exhibits where guests can sing along with their favorite Broadway shows and even take selfies with some of the most beloved characters.

As guests walk around the museum, they will also learn about the storied history of Broadway. From the first musicals to the modern era, the exhibits provide a detailed view of how Broadway has evolved over time. From Tony-award winning productions to classic shows that have stood the test of time, the museum celebrates the best of Broadway.

The museum also offers guided tours that provide a more in-depth experience. These tours typically last for about 90 minutes and are led by professional guides who can provide fascinating insights into the various exhibits. Visitors can also choose customizable tours based on their interests. From behind-the-scenes tours to tours that focus on the most popular shows of the season, the Museum of Broadway offers something for everyone.

Additionally, the museum offers a wide range of educational programs that are perfect for families and student groups. These programs offer hands-on experiences that are designed to teach visitors about the history and importance of Broadway. From workshops that teach visitors how to create their own costumes to panel discussions with famous performers, the Museum of Broadway is a must-visit attraction for anyone interested in the arts.

In conclusion, the Museum of Broadway offers visitors a unique and immersive experience that cannot be found anywhere else. Whether you are a die-hard Broadway fan or just enjoy learning about the history of one of America's most beloved art forms, the museum has something for everyone. Don't miss out on the opportunity to experience the magic and excitement of Broadway at this incredible museum. Book your ticket today!
Book Now!