Medieval Times Dinner & Tournament - Lyndhurst, NJ
149 Polito Ave. Lyndhurst, NJ 07071 |
1-800-987-9852

Step back in time to Medieval Spain and observe a grand Tournament of Knights where six brave men will battle for the title of champion, and the hand of Princess Catalina.

Details

The show lasts approximately 2 hours.

The show price also includes dinner and Hall of Arms.

Appropriate for All Ages

Handicap Accessible

Cameras are Permitted

Restaurant and Gift Shop On-site

View Schedule

View Menu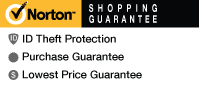 Description
While witnessing these brave knights test their skills, enjoy a delicious 11th Century feast fit for a king. The entire family is sure to enjoy Medieval Times Dinner & Tournament with its high-energy performers, magnificent trained horses, a truly inspiring story, and more aspects that will leave a positive and lasting impression for years to come.
Guests will be seated with a color corresponding to one of the six brave knights competing in the Tournament of Knights. Cheer for your knight as they endure tests of ability with exciting hand to hand combat, jousting that will leave shields and weapons splintered, and different challenging games that will test their valor and skills. Watch and see if your knight will win the hand of Princess Catalina at the Tournament of Knights. You will also see the Royal Falconer as he shows the talent of his mighty birds of prey. Watch in awe as the royal falcon soars over the crowd in this ancient ceremony.
Perhaps the most talented performers of Medieval Times Dinner & Tournament are the highly trained horses. These high-spirited Pure Spanish Horse stallions are raised to be tempered for battle, and the Master of Horse will impress guests with superior horsemanship. These beautiful and courageous beasts are trained from young stallions to play their important role in Medieval Times Dinner & Tournament.
The four course royal feast consists of a variety of flavors from Medieval Spain, and everything is eaten without utensils. The menu includes delicious garlic bread, tomato bisque soup, succulent oven roasted chicken, tender spare rib, an herb-basted potato, pastry of the castle, and two rounds of beverages.


LYNDHURST NJ
HOTELS & VACATION PACKAGES
MOST POPULAR THINGS TO DO
IN LYNDHURST NEW YORK