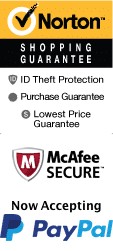 Masters of the Camera NYC Rooftop Photoshoot
Brooklyn borough Brooklyn, New York 11210
1-800-987-9852
Chat Now
Are you looking to capture stunning photos of New York City from new heights? Look no further than the Masters of the Camera NYC Rooftop Photoshoot. This unique activity takes place on the rooftops of some of the city's most iconic buildings, providing breathtaking views of the Big Apple.

The activity begins with a meet and greet with your professional photographer guide, who will lead you to each rooftop location and provide expert insights on capturing the perfect shot. You'll visit several locations, including hidden gems and famous landmarks, all while taking in the stunning panorama of the city skyline.

During the activity, you'll get the chance to capture some incredible photos of the city, from the towering skyscrapers to the winding streets and everything in between. Your photographer will offer tips and tricks on camera settings and composition to help you get the most out of your shots, regardless of your photography experience.

This activity is perfect for photography enthusiasts, tourists, or anyone who wants to experience the beauty of New York City from a unique perspective. It's expected to last 2-3 hours, depending on the size of the group and location conditions. The activity requires participants to bring their own cameras and dress appropriately for rooftop conditions.

New York City's skyline is iconic, and this activity offers a rare opportunity to capture it from an entirely new angle. By the end of it, you'll leave with a portfolio of stunning photos and a newfound appreciation for the city that never sleeps.

The Masters of the Camera NYC Rooftop Photoshoot is an experience you won't want to miss. Sign up now for the chance to capture the city that has inspired generations of photographers and artists.
Book Now!