Manhattan Experience Tour

777 8th Avenue New York, NY 10036
1-800-987-9852
Description
Manhattan Experience Tour Photos (12)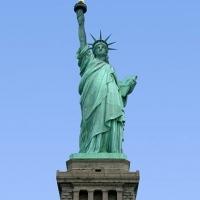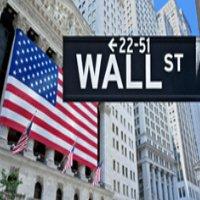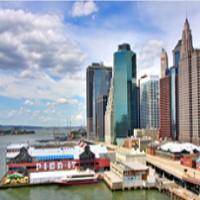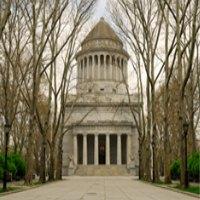 Exploring New York has never been as easy as it is with the Manhattan Experience Tour! This 8-hour tour is complete with an experienced guide who will take you to some of the hottest Manhattan destinations, and provide you with interesting facts about each individual location.
This is the ultimate way to view New York, with the tour being held on a magnificent and impressive double-decker bus, your worries and woes of maneuvering through the impossible New York traffic are totally eliminated. This allows you to sit back and enjoy the ride as you are shown some of the most notable sites in New York. Guests won't need to worry themselves about finding the best locations to visit, as they will be treated with seeing them without having to plan it themselves. You will have the opportunity to see landmarks, buildings, and neighborhoods such as Times Square, Madison Square Garden, Ellis Island, the Statue of Liberty, Brooklyn Bridge, and much more.
Detailed Tour Itinerary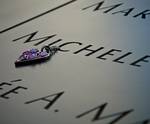 Drive By
This spectacular memorial and museum is a terrific way to honor those lost in the horrific tragedies of the 1993 World Trade Center Bombing and the 2001 attacks on the Twin Towers. With fountains, as well as numerous trees, reflecting pools, and two huge waterfalls. Along with the beautiful grounds on which they created this space, they also inscribed in bronze around the reflecting pools.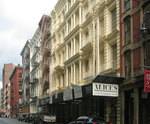 Drive By
With a rich history and marvelous cast-iron buildings, this borough is one that will impress and amaze. This neighborhood has been known to be a popular site for artists to house their lofts and galleries in, because of it's relatively low and affordable rent. SoHo has undergone a decent amount of gentrification, improving it's aesthetic, and bringing in new wealth.
Drive By
Museum mile is a magnificent location to add to your tour, with several different museums, and some of the most impressive buildings in New York. These museums house some priceless works of art and hosts a festival annually to increase visitation to awareness of the museums in June. This is a sight to behold, and a perfect addition to the tour.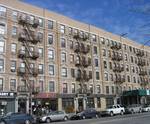 Drive By
Harlem is a notable neighborhood in New York, being the birthplace of the Harlem Renaissance, which saw the creation of artistic work that came from the African-American society in the 20's and 30's. With a deep culture and strong roots, this neighborhood makes a great addition to your tour.
Drive By
Drive By
Greenwich Village
This beautiful neighborhood was once home to the Bohemian and Beat movements in America, and once propagated an artistic and colorful lifestyle. Many famous people have lived there over time, including greats like Andy Warhol, Jackson Pollock, Salvador Dali, and Walt Whitman. With such a colorful history, you'll be glad this stop is added to the tour.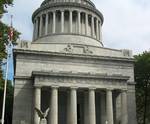 Drive By
Drive By
Grant's Tomb in Riverside Park
Resting place to the 18th President of the United States of America and his gorgeous bride, this tomb was built and funded by an organization that was created specifically to house the former President and his wife post-mortem and keeps him close to his long time home. After some time of the mausoleum having been built, it came to be in utter disrepair, and in dire need of restoration, lasting from about the 1970's until the mid 90's when it was brought to national attention. The tomb has since been restored and hosts visitors from all over.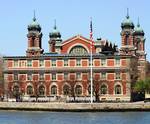 Drive By
Ellis Island was the first place many immigrants saw when first coming to the United States, and has been a well-known site for ages. Welcoming immigrants from 1892 to 1954, its doors have seen the faces of many different people, some of which could be our ancestors. This island is host to a great history that even time cannot stifle, and will continue to provide its story to people for age to come.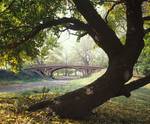 Drive By
Central Park has long been a part of people's lives, even those who don't live in New York. Whether you've seen the glory of it in person, or have simply seen it in one of the dozens of shows or movies that have used its grounds for filming, you'll know that this park has so much to offer visitors. Housing sculptures, memorials, man-made bodies of water, and even a zoo, this park is one terrific place to have added to the tour.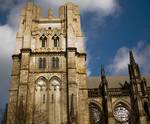 Drive By
Drive By
Cathedral of St. John the Divine
A massive and unique building, this structure has multiple architecture styles that all come together to create this magnificent church. Since its inception, the cathedral has undergone restorations, and additions, which today are still unfinished. This seemingly unending process has earned the cathedral the nickname St. John the Unfinished. Even when under construction, the structure is still remarkably overwhelming in its beauty.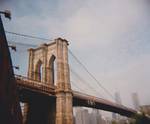 Drive By
This bridge is a suspension/cable-stayed bridge and is one of the oldest of its kind in the United States, and connects the boroughs of Manhattan and Brooklyn by crossing the East River. This bridge is used by thousands of pedestrians and commuters daily and has been traveled by the likes of famous people such as Thomas Edison. This bridge has such a splendid history, making it the perfect addition to the Manhattan Experience.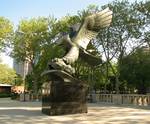 Drive By
This park was named after the artillery batteries that were in place to protect the early settlement in the area and is located at the southern tip of the island of Manhattan. Now, the park houses memorials and sculptures, making it an interesting place for people of all backgrounds. One notable sculpture in the park is The Sphere, which once stood in the plaza of the World Trade Center, and was moved to the park, where it now serves as a memorial to those lost in the 2001 attacks.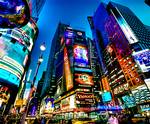 Drive By
Times Square could arguably be one of the most recognized locations in the world, and this tour gives visitors the opportunity to experience it for themselves. With all kinds of excitement constantly keeping Times Square an active and bustling locale, tourists will have the chance to see impressive Broadway billboards, street performers, festivals, and more.
Stops may change due to traffic, weather, maintenance, etc.
So, if you are up for seeing the best of Manhattan during your trip, then make sure to check out the Manhattan Experience Tour, and marvel at the glory that is New York! Don't miss this excellent chance, be sure to book your reservations today!
Book Now!