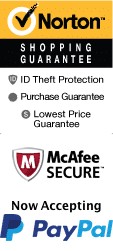 Lower Manhattan Secrets And History Walking Tour
52 Chambers St New York City, New York 10007
1-800-987-9852
Chat Now


During the walking tour, you can expect to spend approximately two hours exploring the heart of Manhattan, led by an expert guide. You'll learn about the city's history, from its early beginnings as a Dutch colony to the present day, and see how the city has transformed over the centuries. The tour requires a moderate amount of walking, so comfortable shoes are recommended. Make sure to bring your camera, as there will be plenty of photo opportunities along the way.

As you continue on the tour, you'll explore the narrow streets of the Financial District, admiring the architecture of the city's most historic buildings, including the towering Woolworth Building and the ornate Trinity Church. Your guide will also lead you to the 9/11 Memorial, where you'll have the chance to pay your respects to those affected by the tragic events of September 11th, 2001.

As you wind through the bustling streets, your guide will share interesting facts and stories about the people and events that helped shape the city into what it is today. From Alexander Hamilton to George Washington, Lower Manhattan has played a pivotal role in American history, and this tour will take you back in time to uncover the hidden secrets of this incredible district.

In summary, the Lower Manhattan Secrets and History Walking Tour is an excellent way to explore the vibrant streets of this iconic district. Whether you're a history buff or just looking to learn more about the city's past, this tour is perfect for visitors of all ages and interests. Join us today and discover the secrets of this incredible city!
Book Now!