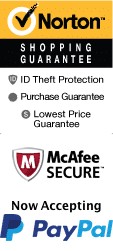 Local Flavors of Brooklyn Small-Group Walking Tour
200 Cadman Plaza W Brooklyn, New York 11201
1-800-987-9852
Chat Now

Explore the local streets on a walking tour of the city

Fully narrated tour

Led by a local guide

Lunch included

Perfect introduction for first-time visitors

Pickup from a centrally located meeting point

Duration: 3 hours

Schedule
Indulge in Brooklyn's local flavors and take a small group tour to discover the culinary gems of this vibrant borough. Located in New York City, the Local Flavors of Brooklyn Small Group Tour will take you on a culinary journey to six different neighborhoods to savor ethnic eats, artisanal cheese, New York-style pizza, and more!

The 3.5-hour tour is led by a local guide who will share insider knowledge about the food, culture, and history of each neighborhood. Customers will visit local food establishments to taste a variety of food, such as bagels and lox, Middle Eastern falafel, Italian pastries, and authentic Neapolitan pizza. Not only will you savor the delicious food, but you'll also get an opportunity to learn how it's made and the story behind it.

The tour covers approximately two miles, so comfortable shoes and attire are recommended. With a maximum of 12 people in each group, expect a personalized experience where you can ask your guide as many questions as you want. The small group size also allows for easy navigation through crowded eateries and the ability to interact with the locals.

Brooklyn, known for its multiculturalism, offers a diverse food scene, and this tour captures that variety by taking you to iconic locations such as a Jewish deli in Williamsburg, Middle Eastern in Bay Ridge, and a slice of pizza in Bensonhurst. The tour will also give you a glimpse into the history of iconic landmarks like the Brooklyn Bridge and the brownstones of Brooklyn Heights.

The tour is perfect for foodies, history buffs, and tourists who wish to break away from the typical Manhattan tourist scene. Experience the local culture and flavors of Brooklyn, and create long-lasting memories.

Finally, if you are looking to explore the local flavors of Brooklyn with a small group, then the Local Flavors of Brooklyn Small Group Tour is the perfect opportunity. Led by a knowledgeable local guide, discover the culinary journey of six different neighborhoods and indulge in cuisine ranging from bagels and lox to New York-style pizza. This personalized tour is perfect for those who want to experience the diversity of Brooklyn's food scene while also exploring the borough's vibrant culture and history. Book the tour now to take your taste buds on a unique culinary journey in Brooklyn.
Book Now!