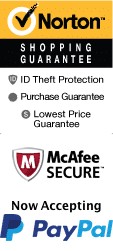 Landmark 60-Minute NYC Cruise Near the Statue of Liberty
299 South St New York City, New York 10002
1-800-987-9852
Chat Now
If you're looking for a unique and exhilarating way to see New York City, don't miss out on the opportunity to take a helicopter tour with HeliNY. Enjoy breathtaking views of world-renowned landmarks, stunning cityscapes, and iconic attractions from the comfort of a luxury helicopter. So buckle up and get ready for the ride of a lifetime!

During this thrilling activity, you'll soar above the city and take in all its glory from above. With HeliNY's experienced pilots, you'll ascend high above busy streets, cruise down the Hudson River, and gaze upon the buzzing cityscape. Take in sights like the Statue of Liberty, Empire State Building, One World Trade Center, and Central Park. You'll even get an aerial view of famous sports arenas like Yankee Stadium and Madison Square Garden.

This unforgettable helicopter tour takes about 15-30 minutes, depending on the package you choose, and the departure point is from the Downtown Manhattan Heliport. Before you board the helicopter, you'll watch a safety video, and after a brief check-in process, you'll be ready for takeoff. In just moments, you'll be soaring above the city's skyline!

HeliNY provides a top-of-the-line helicopter experience with a fleet of state-of-the-art choppers. You'll be seated in a comfortable helicopter seat with a great view on all sides, with noise-canceling headphones and a microphone for communication with your pilot. Want to hear a fun fact or see a closer view of a particular landmark? Just ask your pilot!

HeliNY is a great choice for anyone wanting to see New York City from a unique perspective. Whether you're a tourist or a local, this helicopter tour is a once-in-a-lifetime opportunity. Plus, it's a perfect activity for special occasions like birthdays, anniversaries, or romantic dates.

In conclusion, don't miss out on this unforgettable experience with HeliNY! Soar above the city, take in the breathtaking views, and experience the excitement of flying in a helicopter over one of the world's most iconic cities. Book your helicopter tour now and make memories that will last a lifetime!
Book Now!