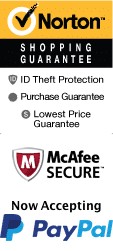 Immigrant New York: Lower East Side, Chinatown & Little Italy Food Tour
88 Essex St New York City, New York 10002
1-800-987-9852
Chat Now
Join in on an immersive culinary journey through the bustling streets of Lower East Side, Chinatown, and Little Italy on the Immigrant New York Food Tour! Discover the cultural diversity of this New York neighborhood as you savor the flavors of authentic dishes from around the world. The three-hour walking tour will take you on an adventure through the neighborhoods, sampling dishes from six different food establishments, showcasing the rich history of the immigrants who have made this area their home.

The tour kicks off on the Lower East Side, where you will meet your knowledgeable guide and receive a brief overview of the tour and its agenda. You can expect to walk around 1.5 miles throughout the tour, so comfortable footwear is highly recommended. Along the way, your guide will share stories and historical anecdotes of the area, while taking you to taste some of the best food offerings from local eateries.

Your first stop takes you to a classic Jewish deli on the Lower East Side, where you will taste the quintessential New York-style bagel and lox. You will then venture into Chinatown, where you will be treated to delicious dumplings and learn about the region's 150-year history and culture. Next, get a taste of Italy in the heart of Little Italy, where you will enjoy authentic Italian pastries, cannolis, and other desserts.

As you continue weaving through the city's bustling streets, your guide will introduce you to other immigrant groups that have contributed to the diverse food culture of New York. You'll savor classic dishes such as a hearty falafel sandwich from a Middle Eastern bakery, and discover other culinary gems as you make your way through the tour.

This food tour is perfect for those who want to experience the flavors of local neighborhoods from an insider's perspective while learning about the cultural history. You'll leave feeling full, having tasted some of the most delicious and well-known dishes that the city has to offer. Whether you are a tourist visiting for the first time or a native New Yorker looking for an authentic experience, the Immigrant New York Food Tours is an adventure like no other!

In summary, the Immigrant Food Tour in Lower East Side, Chinatown, and Little Italy is a must-try experience for food lovers. It is not just about the cuisine, but also about the cultural and historical background of the neighborhoods that the tour covers. Spend three hours with a knowledgeable guide to visit hidden food gems and learn about the city's immigrant history. Come along to savor the flavors and stories of the city's diverse food culture that has been shaped by the hard-working immigrants who call it home.
Book Now!