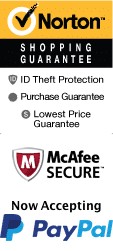 Hudson River Park Greenway and Central Park Bike Tour
79 Chambers St New York City, New York 10007
1-800-987-9852
Chat Now

Cycle the city streets to absorb the local atmosphere

Led by a local guide

Small group ensures personal service

Duration: 2 - 3 hours

Schedule
Spend your day riding through a beautiful and scenic Park and enjoy a thrilling adventure combine with a wonderful local atmosphere. You will be part of a small group which means you enjoy personalized service from someone who is experienced and is a local. It will be a fabulous new your bike ride as you go along the Hudson River Park Greenway and you travel through Central Park. This is the perfect way to see the city as you see the wonderful skyline as well as the beauty of the Park. It would the perfect trip for you to take your camera along so you can capture some amazing views and have the time of your life. No matter your fitness level you will really enjoy this bike ride.
As you know this Park is 842 acres and it is really biking friendly. It is the perfect opportunity for you to really explore what the city has to offer as well as see amazing nature and have the time of your life. There are many concerts sights and other places you get to see such as a Shakespeare Garden. There is even the Belvedere Castle that you can see and lots of other places that will bring a smart your face. If you want to spend your day exercising and see a skyline that makes you go wow then this is going to be the perfect adventure for you.
It is also a place where you will not want to leave. Central Park is one of the most beautiful parks in the entire world and offers unparalleled views of New York City. You will have access to snacks and water so you will be energetic and ready to go. It is the perfect day of riding and fun in the city.
Join a fabulous New York City bike ride along the Hudson River Park Greenway and through Central Park. Enjoy spectacular views of the river and city skyline as you cycle at a leisurely pace through the city.
Get the camera ready for spectacular views of the Hudson River and New York City skyline before heading to the bicycle-friendly, 843-acre Central Park. Visit famous sites such as Strawberry Fields international peace garden, Belvedere Castle, Shakespeare Garden, concert sites and more!
This New York City Bike Tour is suitable for all levels of fitness and takes a leisurely pace to suit all participants on the day. Bottled water and a snack are available during the tour to help keep those legs moving.
Book Now!