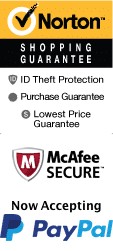 Historic NYC Pubs and Taverns Tour
30 E 7th St New York City, New York 10003
1-800-987-9852
Chat Now
Come explore the historic pubs and taverns of New York City on an immersive tour that will take you through some of the city's most iconic neighborhoods, with stops at some of the oldest and most storied watering holes in the metropolis. On this walking tour, you'll learn about the role that these classic bars played in the city's past and sample some of the local beers and cocktails that have made them famous.

Your journey starts in Manhattan, where you'll meet up with your knowledgeable guide and fellow pub-crawlers. From there, you'll set out on foot through the winding streets of the East Village, Greenwich Village, and the Lower East Side, encountering landmarks like McSorley's Old Ale House and the Ear Inn, two of the city's oldest and most celebrated pubs. All along the way, your guide will regale you with tales of the colorful characters and historic events that have unfolded in these hallowed halls.

With each stop, you'll have the chance to sample some of the local brews and hand-crafted cocktails that have made these pubs famous, from classic Irish stouts to innovative modern concoctions. At each venue, you'll have time to relax, savor your drinks, and soak in the unique atmosphere of these classic bars. And at the end of the tour, you'll have a newfound appreciation for the role that these historic establishments have played in shaping New York City's culture, politics, and social scene.

Throughout the tour, your guide will use anecdotes and stories to bring each venue to life, providing insights into what makes each of these pubs unique and special. You'll learn about the origins of the city's drinking culture, as well as the evolution of the specialized crafts that have gone into creating the perfect cocktails and brews that are served at each establishment. And along the way, you'll meet fellow travelers from around the world, making lasting connections and new memories.

In conclusion, if you're looking for a unique and immersive way to explore the rich history and vibrant culture of New York City, join us on this captivating tour of historic pubs and taverns. With expert guidance, friendly companions, and the chance to sample some of the best drinks in the city, it's the perfect way to experience the Big Apple like a true New Yorker.
Book Now!