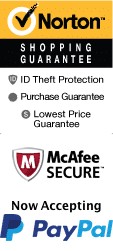 High Line and Chelsea Walking Tour
401 W 15th St New York City, New York 10011
1-800-987-9852
Chat Now

Informative, friendly and professional guide

Soak up the atmosphere on a walking tour

Explore the local streets on a walking tour of the city

Fully narrated tour

Duration: 2 hours

Schedule
Are you planning a trip to New York City? If so, make sure to include the High Line and Chelsea Walking Tour on your itinerary. This 2-hour guided tour takes you through the vibrant and historic Chelsea neighborhood, and along the unique elevated park above the streets known as the High Line.
During the tour, you'll have the chance to explore the stunning architecture and art galleries that make Chelsea one of the most beloved areas of New York City. You'll also learn about the history of the area and the powerful role it played in the development of NYC's art scene.
As you walk on the High Line, you'll be able to enjoy breathtaking views of Midtown Manhattan and the Hudson River while taking in the beauty of carefully curated gardens and landscape design. Your guide will also share interesting facts about the park, such as its origins as a railroad track in the early 20th century.
The walking tour covers approximately 1.5 miles on well-paved paths. Comfortable shoes and weather-appropriate clothing are recommended.
One highlight of the tour includes a stop at the famous Chelsea Market, where you can sample delicious food and browse unique artisanal shops. The market is home to some of the most famous vendors in NYC, making it the perfect pitstop during the tour.
The High Line and Chelsea Walking Tour is perfect for those who love art, history, and exploring new neighborhoods. Whether you're a local or a first-time visitor to NYC, this tour is guaranteed to offer an unforgettable experience.
Don't miss out on the chance to see NYC from a new perspective and learn about the vibrant neighborhood of Chelsea. Book your High Line and Chelsea Walking Tour today and get ready for an adventure you won't forget!
Book Now!