Heroes of the World Trade Center Walking Tour
209 Broadway New York, NY 10007 |
1-800-987-9852

Along the Heroes of the World Trade Center Walking Tour travelers will delve into how the towers came to be, the people behind its creation, how it rose to power, and how it became the site of both horror and hope.

Details

The tour lasts approximately 2 hours.

Appropriate for All Ages

Both Cameras and Video Cameras are Permitted

View Schedule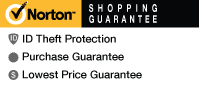 Description
Dubbed as "Ground Zero", the site of the World Trade Center is both a financial and historic landmark. The towers that once stood on these grounds were among the most powerful buildings in the world.
Visitors will learn of the events leading up to the untimely destruction of the towers and will hear the heart-wrenching stories of the families and survivors that were affected. Learn about the firemen, rescue workers and ordinary people who became heroes.
Tour Highlights

Stories of Heroic Bravery and Sacrifice
St. Paul's Chapel
The American Express Eleven Tears Memorial
Reflecting Absence Memorial and Steel Beam Cross
Firefighters' 9/11 Memorial and Engine & Ladder Co. 10/10
Essex World Deli
Winter Garden Plaza at the World Financial Center
Reviews

NEW YORK NY
HOTELS & VACATION PACKAGES
MOST POPULAR THINGS TO DO
IN NEW YORK NEW YORK