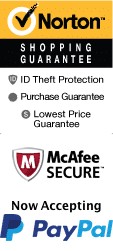 Harlem Sightseeing and Apollo Theater Multimedia Walking Tour
253 W 125th St New York City, New York 10027
1-800-987-9852
Chat Now

Led by a local guide

Step back in time on a history tour

Ideal choice for families

Get inside tips from a local

Duration: 3 hours

Schedule
Experience the rich culture and history of Harlem on the Harlem Sightseeing and Apollo Theater Multimedia Walking Tour in New York City. This guided tour offers the perfect combination of sightseeing and entertainment, as you explore the vibrant neighborhood of Harlem and visit one of the most iconic theaters in the world.
On this walking tour, you will get to see the cultural landmarks of Harlem, including the famous Apollo Theater, The Schomburg Center for Research in Black Culture, the Abyssinian Baptist Church, Strivers' Row, and St. Nicholas Historic District. Your knowledgeable guide will share fascinating historical facts and stories about Harlem's legendary music scene and the African American leaders who made an impact on American culture.
The tour takes approximately two hours and covers a distance of about two miles, so comfortable walking shoes are recommended. Along the way, you'll get to see Renaissance-era architecture and hear gospel music from local churches. You'll also get to visit the Apollo Theater and see the "Walk of Fame" outside, where famous artists like Michael Jackson, Ella Fitzgerald, and James Brown have been honored.
The Apollo Theater, located in the heart of Harlem, is a must-see attraction for anyone visiting New York City. This multimedia walking tour offers the unique experience of seeing the historic theater inside and out, while also allowing you to explore the neighborhood that has made it famous. The theater has been a platform for countless legendary musicians and performers throughout its history, including Duke Ellington, Billie Holiday, Jimi Hendrix, and more recently, Kendrick Lamar and Chris Rock.
Take a trip down memory lane and immerse yourself in the rich cultural history of Harlem on this unforgettable walking tour. This tour is the perfect activity for music lovers, history buffs, and anyone who wants to explore a unique part of New York City and experience the rich diversity of its people and culture.
In conclusion, the Harlem Sightseeing and Apollo Theater Multimedia Walking Tour is a one-of-a-kind experience that combines history, music, and entertainment into a two-hour walking tour through the vibrant and culturally significant neighborhood of Harlem. Don't miss your chance to explore this iconic location and discover the legends of the Apollo Theater. Book your tour now and get ready for an unforgettable adventure.
Book Now!