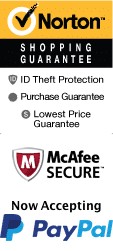 Harlem Renaissance Walking Tour with Lunch
145 W 122nd St New York City, New York 10027
1-800-987-9852
Chat Now

Excellent value for money

Step back in time on a history tour

Lunch included

Informative, friendly and professional guide

Editor's Pick

Perfect introduction for first-time visitors

Duration: 3 hours

Schedule
Experience the vibrant culture of Harlem's Renaissance with the Harlem Renaissance Walking Tour with Lunch offered by Vacations Made Easy in New York City. This tour offers a unique opportunity to explore one of the most popular African-American neighborhoods of the early 20th century. The Harlem Renaissance Walking Tour takes visitors on a journey through art, literature, and music.
During the tour, participants will learn about the history of Harlem and its significance to the African American community. The tour will highlight the lives and work of some of the most famous people who lived and worked in Harlem during the Renaissance period. Visitors will see the places where Langston Hughes, Duke Ellington, and Zora Neale Hurston lived and worked.
The walking tour lasts approximately 2.5 hours with an experienced guide leading the way. Comfortable clothing and shoes are recommended for participants as the tour involves walking for a few miles. Visitors will see historic landmarks such as the Apollo Theater and the famous Striver's Row.
After the tour, participants will indulge in a soul food lunch at a local restaurant. The restaurant is known for its delicious food, which includes dishes like Southern fried chicken, collard greens, and macaroni and cheese. The lunch is an excellent opportunity for participants to engage in conversation with the guide or other participants and discuss their favorite parts of the tour.
The Harlem Renaissance was a significant period in American history. It was a time when African American art, literature, and music thrived, and Harlem was at the center of it all. This walking tour provides the opportunity for participants to learn about this fascinating period while exploring the vibrant and culturally-rich Harlem.
In conclusion, the Harlem Renaissance Walking Tour with Lunch is the perfect way to experience the richness of Harlem's culture and landscape during the Renaissance period. This unique tour provides participants with a glimpse into the lives of the most celebrated African American artists, poets, and musicians. Don't miss out on this opportunity to explore Harlem's legacy, admire the unique architecture, and indulge in a sumptuous soul food lunch. Book your tour today and experience one of the most important and exciting times in American history.
Book Now!