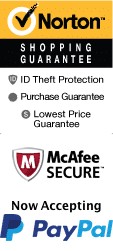 Harlem Gospel and Brunch Tour
253 W 125th St New York City, New York 10027
1-800-987-9852
Chat Now
Get ready to experience the soulful sounds of gospel music and delicious food on the Harlem Gospel and Brunch Tour! This tour takes place in the vibrant neighborhood of Harlem in New York City. As you sip on bottomless mimosas and indulge in a classic soul food brunch, you'll be entertained by live gospel music performed by local musicians.
The tour starts with a comfortable ride through the historic streets of Harlem, where you'll see landmarks such as the Apollo Theater and Grant's Tomb. You'll then make your way to a renowned gospel church, where you'll witness the joyous and uplifting gospel music firsthand. The music will be performed by some of the most talented musicians in the neighborhood, and their passion is contagious!
After the spiritual experience, you'll head to a local restaurant for a delicious brunch buffet. You can expect classic soul food dishes such as fried chicken, waffles, macaroni and cheese, and collard greens. Top it off with some mouth-watering desserts like sweet potato pie and peach cobbler. While you dine, live jazz music will play in the background, creating the perfect ambiance to relax and enjoy your meal.
Harlem is known for its rich history and cultural significance, and this tour is a perfect way to immerse yourself in the neighborhood's vibrant atmosphere. You'll learn about the area's history and its significance in African American culture. You'll also get the chance to meet and interact with locals, who will happily share their stories and experiences with you.
This tour is a perfect way to experience the rich culture and delicious cuisine of Harlem while having a fun and uplifting time. It's great for families, couples, and solo travelers alike. We recommend wearing comfortable shoes, as there will be some moderate walking involved.
In conclusion, don't miss out on the unique and unforgettable Harlem Gospel and Brunch Tour. With live gospel music, delicious soul food, and rich history, this tour is sure to leave a lasting impression and a memorable experience. Book your tickets now and get ready for an amazing time!
Book Now!