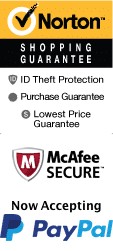 Hamilton and Burr Walking Tour
Broadway & Park Place New York City, New York 10007
1-800-987-9852
Chat Now

Explore the local streets on a walking tour of the city

Family friendly

Small group ensures personal service

Tour is wheelchair accessible

Informative, friendly and professional guide

Instant Confirmation

Duration: 2 hours 30 minutes

Schedule
If you're a history buff or a big fan of American politics, the Hamilton and Burr Walking Tour in New York City is a must-attend event. This walking tour takes you back in time to the late 18th century when Alexander Hamilton, one of America's founding fathers, and Aaron Burr, his political rival, were at the height of their power.
Starting at Trinity Church in the Financial District, your tour guide will take you around the city to important locations related to the lives of Hamilton and Burr. You'll visit key landmarks such as the site of Hamilton's grave, the location of the famous duel between the two enemies, and the spot where Burr once lived. You'll learn about the political climate of the time, the events that led up to the duel, and the lasting impact of these two figures on American history.
The Hamilton and Burr Walking Tour takes approximately 2 hours and involves a good amount of walking, so wear comfortable shoes and prepare for about 2 miles of walking. The tour runs rain or shine, so be sure to check the weather before you go and dress accordingly. You'll be walking through busy city streets, so be aware of your surroundings and follow your guide's instructions.
If you're a fan of the hit Broadway musical Hamilton, this walking tour is a great way to experience the history behind the show. You'll see locations in the city where some of the events in the musical took place and get a deeper understanding of the real-life characters portrayed on stage.
The Hamilton and Burr Walking Tour is perfect for history lovers or anyone looking for a unique way to experience the city. You'll learn about an important time in American history while taking in the sights and sounds of New York City. Don't miss out on this opportunity to see the city from a different perspective and learn about the lives of two important figures in American politics.
In summary, take a step back in time and learn about the history of Alexander Hamilton and Aaron Burr on this fascinating walking tour. See key landmarks and locations related to their lives, learn about the political climate of the time, and gain a deeper understanding of their impact on American history. Book your tickets now and experience this unique tour for yourself.
Options:
Hamilton & Burr Tour
Available 10/3/2023 until 10/31/2023 View Detailed Schedule
Duration: 2 hours
Tue/Thur Hamilton & Burr Tour: Hamilton Walking Tour departing on Tue/Thurs
Book Now!