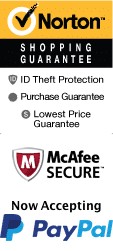 Guided Walking Tour of Greenwich Village Nightlife
This is a guided walking tour of the best nightlife in Greenwich Village.It gives the best bars, restaurants, and nightclubs within 2-3 blocks of Sixth Avenue and 12th Street so that you can have the most fun in NYC without wasting too much time. This is an excellent resource for tourists visiting the city who want to get their groove on while they're here. It offers a fun and unique experience to the people on it. The tour takes about an hour and a half in total, including walking time, and there are stops along the way to let people get off if they want to try something different or hang out at the bar a little longer.
1. History
This guided tour was created as a party bus. But alas, the city government shut down our mobile bus operation at the time. So this tour was converted into a walking tour in April 2012. I've been a regular passenger on this tour for the last three years and know more than enough about New York City nightlife to guide you and make sure you enjoy yourself. It was created by a long-time New Yorker and resident of Lower Manhattan to show you places off the beaten path, away from the touristy sections, and most importantly, businesses with great music and drink specials. It's guaranteed that you'll have a great time if you join us on this tour.
2. Location
The tour starts on the corner of Sixth Avenue and 12th Street and ends on the same corner. These are bar-heavy neighborhoods, so you can go from place to place without having to do much walking in between. There's a card explaining all the spots as we go along, along with a map for reference, though it may not be necessary if you're trying to have a good time and don't care what each spot is.
The tour allows one to try various places within the same neighborhood instead of going from bar to bar repeatedly. You'll be able to hang out and drink at the bars, and they'll tell you what specials they have so you can go with something on your mind or their specialty drinks or food. They have a large selection of drinks and food included in their specials.
Book Now!