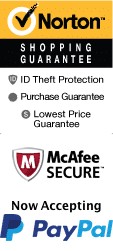 Guided Walking Tour Of Central Park
203 W 58th St New York City, New York 10019
1-800-987-9852
Chat Now
Embark on a unique and informative tour of one of New York City's most iconic landmarks with the Guided Walking Tour of Central Park. Delight in the breathtaking scenery as your knowledgeable guide leads you through a serene 843-acre oasis in the heart of Manhattan. Learn about the history, architecture, and little-known secrets of the park as you traverse winding pathways, beautifully landscaped gardens, and tranquil ponds.

As you take your first steps into the park, the fresh air will invigorate your senses as you are met with lush greenery and tranquil surroundings. Your guide will take you on a leisurely stroll, covering the history and significance of the various landmarks, such as the Bethesda Terrace, Strawberry Fields, the Jacqueline Kennedy Onassis Reservoir, and the Bow Bridge. From towering trees to historic statues, this tour provides a complete Central Park experience.

The Guided Walking Tour of Central Park is approximately two hours long, and the walking trail covers two miles throughout the park. Dress comfortably for the weather on the day of the tour, as the path includes areas of both shade and sun. Be sure to wear comfortable shoes, as some paths can be rocky and uneven.

Get insight into the park's fascinating history, from its creation in 1858 to the present day. Discover the significance of each of the landmarks as you learn about the park's design and architecture. You might even discover a new favorite spot that you never knew existed!

Before concluding the tour, take time to snap photos and relish in the tranquil ambiance of this urban oasis. After the tour, consider taking a picnic lunch to the Great Lawn, which offers a 55-acre open space amidst skyscrapers, perfect for relaxing and enjoying the city's energy from a peaceful distance.

Make the most of your time in New York City and experience one of the best ways to see Central Park with the Guided Walking Tour. With a knowledgeable guide and breathtaking views, this experience is sure to be a highlight of your trip. Don't miss out on this unique opportunity to explore one of the city's most beloved and historic landmarks.
Book Now!