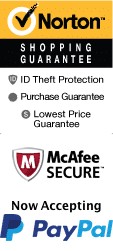 Ground Zero Museum Workshop Tour
420 W 14th St New York City, New York 10014
1-800-987-9852
Chat Now

Fully narrated tour

Choice of several departures throughout the day

All entrance fees included

Duration: 90 minutes

Schedule
Experience the most unforgettable journey through one of the most historic and emotional sites of New York City - the Ground Zero Museum Workshop Tour. Located in the heart of Manhattan, this tour is much more than a mere walk-through of the 9/11 site but rather an unforgettable, interactive journey through the remnants of the past.

The tour begins with a 20-minute film screening that takes the visitors through a deep insight of the horrific events of the day. You'll then have the incredible opportunity to meet with Gary Marlon Suson, the official photographer at Ground Zero, who documented every inch of the cleanup from the day the tragedy struck. He'll give you an exclusive tour through his gallery and recount his experiences during the recovery efforts. Here you'll see many original photos and items such as crushed fire trucks, helmets, personal items, and survivor artifacts that were found and recovered.

This museum workshop tour also gives a unique opportunity to get down and dirty with a hands-on workshop. Not only is it a chance for visitors to experience what it was like to be a part of the recovery efforts, but also to interact with many government-issued artifacts from the site, including NYPD and FDNY gear. Visitors get to touch and hold items recovered from Ground Zero, which is highly unusual in a museum setting. You'll work with artifacts like ropes, car parts, and steel taken right from the rubble of the twin towers.

If you're looking to take your 9/11 experience to the next level, the VIP tour is for you. This extended, 4-hour event led by Gary Marlon Suson himself through the museum and surrounding areas, includes privileged access to the site and a visit to the 9/11 Memorial & Museum.

As the only operational 9/11 tour museum, the Ground Zero Museum Workshop Tour is one of the most important sites in all of New York City. This tour helps to commemorate the heroism and loss experienced by so many, while leaving you with treasured memories.

In conclusion, whether you're a tourist or a local, this tour is a must-visit experience. It will give you an emotional, interactive, and unforgettable journey through one of America's most important moments in history. Make sure not to miss this poignant experience and be a part of something that will stay with you forever.
Book Now!