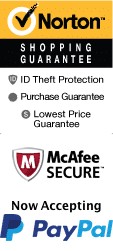 Greenwich Village Haunted Tour
37 Washington Square W New York City, New York 10011
1-800-987-9852
Chat Now
Step into the eerie streets of New York City's Greenwich Village, where something spooky lurks around every corner. The Greenwich Village Haunted Tour promises a night of ghostly encounters, chilling stories, and spine-tingling experiences. Join fellow thrill-seekers and expert tour guides as you explore one of NYC's most haunted neighborhoods and delve into its dark past.

You'll spend approximately two hours on this walking tour, covering less than a mile of distance, but the stories and legends you'll hear will cover a much wider range. Expect to walk through small alleyways, winding streets, and cobblestone lanes as you uncover the macabre histories and real-life events that have kept Greenwich Village shrouded in mystery.

Your guide will lead you through the former stomping grounds of famous writers, musicians, and artists, as well as infamous serial killers and ghosts. With new surprises at every turn, you'll visit haunted hotspots like the Brownstone of Death, the House of the Hanging, and the building that inspired Bram Stoker's classic novel, Dracula.

The Greenwich Village Haunted Tour is perfect for those who love history and want to get to know the city's darker side. You'll hear about the gruesome murders, unsolved mysteries, and ghostly apparitions that will make your hair stand on end. Don't forget to bring a camera, as you never know what strange occurrences or ghostly sightings you may capture on film.

With an extensive knowledge of Greenwich Village's history and legends, your guide will offer a unique and exciting experience you won't find anywhere else. Whether you're a skeptic or a true believer, this tour is sure to provide a memorable and spooktacular night that you'll never forget.

If you're looking for a thrilling and fun way to explore the city's darker history, book your spot on the Greenwich Village Haunted Tour today! Come and experience the legends and folklore of New York's most haunted neighborhood, as you walk through its streets and uncover its secrets. Get ready for an unforgettable night full of goosebumps and chills - something you'll be talking about for years to come.
Book Now!