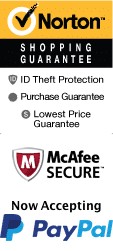 Greenwich Village Food and Walking Tasting Tour Now Open
228 Bleecker St New York City, New York 10014
1-800-987-9852
Chat Now
Indulge in the diverse culture and mouthwatering cuisines of Greenwich Village, one of the most iconic neighborhoods in New York City, through the Greenwich Village Food and Walking Tasting Tour. As you walk around the charming streets of the Village, you'll get to taste some of the most delicious foods in the city, learn fascinating historical facts and anecdotes, and become one with the colorful local community.
During the tour, you'll visit various food establishments and try their specialties, ranging from exotic cheeses, artisanal bread to hand-rolled bagels, and Sicilian influenced pizza. With the guide's assistance, you'll also get to know each store's unique story and understand how the neighborhood has evolved throughout the years. The tour is three hours long, and you'll walk approximately a mile and a half, making it a perfect way to explore the city and try some food.
Greenwich Village is famous for being the birthplace of the Beatniks and the center for literary greats like Bob Dylan and Edgar Allan Poe. Along the way, your guide will also point out historical landmarks like Washington Square Park, the Stonewall Inn, and MacDougal Street, among others. In addition, you'll get to see charming brownstones and classic New York architecture that'll make you feel like you're on the set of a Woody Allen movie.
The Greenwich Village Food and Walking Tasting Tour provides a unique and unforgettable experience of the city's vibrant culture and history while satisfying your taste buds. This tour is perfect for foodies looking to try some of the best food in the city and for visitors who want to learn more about the cultural and historical significance of one of New York's iconic neighborhoods. Don't miss out on this fantastic opportunity to explore Greenwich Village like a local by tasting your way through this renowned neighborhood. Book your spot now!
Book Now!