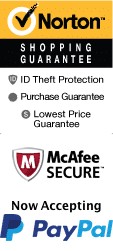 Grand Central: The Open Sesame Bagel Tour
89 E 42nd St New York City, New York 10017
1-800-987-9852
Chat Now

Led by a local guide

Instant Confirmation

Cycle the city streets to absorb the local atmosphere

Excellent value for money

Get inside tips from a local

Duration: 90 minutes

Schedule
If you're a bagel fan, then you will not want to miss out on The Open Sesame Bagel Tour in New York City. Packed with history and delicious tastings, this tour is an excellent way to explore the heart of New York City and its famous food culture.
The Open Sesame Bagel Tour offers a fascinating glimpse into the history of New York's famous bagels, as well as tastings of some of the best bagels in the city. During the tour, you will travel around various locations in the city to experience the authentic taste of bagels, a traditional Jewish bread that has become a staple in New York.
The tour is led by an experienced guide who will take you through the history of the bagel. You will visit a variety of stores and bakeries to observe the process involved in making bagels, including the classic New York-style boiling process. Along the way, you will also learn about the innovation that makes New York bagels stand out from their counterparts around the world.
One of the highlights of the tour is visiting Ess-a-Bagel, a famous New York establishment and one of the most renowned bagel shops in the city. Visitors will have the chance to sample bagels with a variety of toppings, including cream cheese, lox, and classic New York-style bagel spreads.
Another highlight of the tour is visiting Russ and Daughters, a famous New York culinary institution known for its smoked fish and traditional Jewish fare. Visitors will have the opportunity to taste some of the shop's most famous offerings, including smoked salmon, silken cream cheese, and freshly baked bagels.
This tour lasts approximately two and a half hours, and it covers approximately 1.5 miles. While the tour does require some walking, there are plenty of breaks along the way to sample the delicious bagel treats. Comfortable clothing and shoes are recommended for the walk between the different bagel and bakery shops.
Overall, The Open Sesame Bagel Tour is an excellent way to experience the unique food culture of New York and indulge in some delicious bagels along the way. Whether you're a history buff or a foodie, this tour is sure to be a memorable experience that will leave you wanting more.
So don't miss out on the chance to explore one of the most vibrant cities in the world, and indulge in an authentic New York culinary experience on the Open Sesame Bagel Tour.
Book Now!