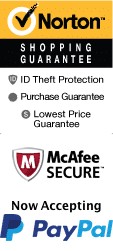 Grand Central Terminal Walking Tour
90 E 42nd St New York City, New York 10017

If you're planning a visit to New York, don't miss a chance to explore the iconic Grand Central Terminal. One of the most popular landmarks in the city, Grand Central Terminal is a bustling transportation hub that offers an unforgettable experience for tourists and locals alike. Located in Midtown Manhattan, this attraction features amazing architectural details, unique shops, and gourmet dining options. With our Grand Central Terminal Walking Tour, you'll have an expert guide to show you around and reveal hidden gems that will make your visit unforgettable.
During the walking tour, you'll learn about the fascinating history of Grand Central Terminal and discover its numerous secrets. With over 100 years of history, Grand Central Terminal has an extensive legacy that includes celebrities, mysteries, scandals, and more. You'll get to explore all of these and learn about notable events that have taken place in this magnificent setting.
Throughout the tour, you'll enjoy views of the beautiful Beaux-Arts architecture and stunning interior design. Your guide will take you through the grand concourse, highlighting unique features such as the Whispering Gallery, the stunning zodiac ceiling, the Tiffany Clock, and more. You'll also get to see the hidden tennis courts, the famous Campbell Apartment, and other hidden gems not normally seen by tourists.
This walking tour will last for approximately 90 minutes and covers less than a mile in length. This makes it perfect for visitors who want to explore the terminal but don't want to spend the whole day walking. You'll need comfortable walking shoes, and restrooms will be available throughout the tour. With so much to see and learn, you'll be glad you took the tour.
Overall, the Grand Central Terminal Walking Tour is an experience that should not be missed. You'll enjoy a lively and informative tour that includes history, architecture, and culture. You'll also get access to parts of the terminal that are not open to the public. Whether you're a first-time visitor or a seasoned traveler, this tour is perfect for anyone who wants to learn more about one of the most famous landmarks in New York. You'll come away with great memories and an appreciation for this iconic location that is sure to last a lifetime.