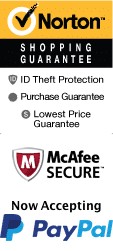 From Brooklyn to Tribeca
16 Old Fulton St Brooklyn, New York 11201
1-800-987-9852
Chat Now
Looking for a unique and exhilarating way to explore New York City's Downtown area? Look no further than the "From Brooklyn to Tribeca" tour! This walking tour takes you on a journey through some of the most iconic neighborhoods in the city, allowing you to discover the history, culture, and hidden gems that make this part of NYC so special.

Starting in the trendy neighborhood of Williamsburg, Brooklyn, you'll make your way across the Williamsburg Bridge and into Chinatown, where you'll get to experience the sights, sounds, and smells of this vibrant community. From there, you'll wander through Little Italy and visit some of the area's best food markets, where you can taste authentic Italian delicacies and shop for delicious ingredients to take home.

Next up is the historic district of Tribeca, where you'll explore the streets and learn about the area's rich history and architecture. You'll also visit some of the best art galleries in the city, as well as some of the most stunning examples of urban street art. Finally, you'll end your tour at the iconic 9/11 Memorial, where you'll have the opportunity to pay your respects and reflect on the legacy of this tragic event.

Throughout your tour, you'll be accompanied by an expert guide who will share their knowledge and insights about the city, taking you off the beaten path and revealing hidden gems that you may not have discovered on your own. You'll also get plenty of opportunities to take photos and ask questions, making this an interactive and engaging way to explore New York City and experience its unique energy and character.

This tour typically takes around 3 hours, covering approximately 3.5 miles of walking. It's suitable for most fitness levels, but participants should be comfortable walking for extended periods of time and should wear comfortable shoes and weather-appropriate clothing. The tour departs daily from Williamsburg, Brooklyn, and takes place rain or shine, so be sure to come prepared for the weather.

Overall, the "From Brooklyn to Tribeca" walking tour is a must-do experience for anyone visiting New York City who wants to get to know the city's downtown area in a more intimate and immersive way. Whether you're a first-time visitor or a seasoned traveler, this tour is sure to reveal new insights and perspectives on this vibrant and diverse part of the city. So book your tickets today and get ready to explore the heart of Gotham like never before!
Book Now!