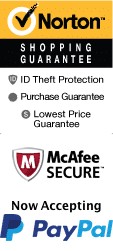 Factory Tour of 100 Year Old Garment Center Fabric Flower Factory
242 W 36th St New York City, New York 10018
1-800-987-9852
Chat Now
If you're looking for an authentic and fascinating insight into the world of fashion, then you should head straight to the heart of it - New York's Garment Center. Here, on the Factory Tour of 100-Year-Old Garment Center & Fabric Flower Factory, you'll see first-hand how clothes are made and witness the dedication of the artists who create them. This tour encompasses two unique experiences - visit a garment factory where you can see how clothing is produced and then see how fabric flowers are made, used in clothing or utilized in unusual ways like home accessories, on a tour of New York's last remaining fabric flower factory.
The tour of the Garment Center is a behind-the-scenes peek at how one of the busiest fashion centers in the world works. During this 2-hour educational tour, you will learn about how fashion works as a business, and how the Garment Center is essential to both the local and global markets. The Garment District is where some of the biggest names in fashion started, making this tour necessary for all fashionista travelers. The district is full of history, such as how it survived the Great Depression and prohibition, which will be presented to the visitors through the eyes of an expert guide, who will join you on the tour.
After that, you will get a chance to see how fabric flowers are made. The Fabric Flower Factory started as a small family business over 100 years ago, and it has indeed been a unique sight in the neighborhood ever since. The factory has remained in the same district, producing various fabric flowers for various fashion-labels, costumes, home decor, and much more. You'll learn about how the flowers are woven, stamped, and sculpted by knowledgeable and passionate fashion designers. This factory tour also includes a workshop where you can create a small memento of your visit and learn how the art of making fabric flowers.
With the Garment Center and Fabric Flower Factory tours, you will have the opportunity to witness first-hand the dedication and artistry that goes into creating some of the fashion industry's most remarkable items. Learn about fashion as well as some of the most significant contributions that the Garment Center has made to the American fashion industry.
In summary, if you're a fashion lover or just interested in learning more about the fashion industry's inner workings, this tour is a must-do. Experience the history, artistry, and hard work that goes into creating clothes and fabric flowers while gaining a greater appreciation for the fashion industry. Don't miss out on the tour of the Garment Center and Fabric Flower Factory - it's an exciting, educational, and unforgettable experience you won't want to miss!
Book Now!