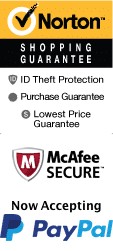 Electric Bike Tour of Central Park & Upper Manhattan
712 W 125th St New York City, New York 10027
1-800-987-9852
Chat Now
Get ready to explore Upper Manhattan and the beautiful Central Park like never before with the Electric Bike Tour! This adventurous experience is perfect for those seeking to indulge in nature, beautiful sceneries, and breathtaking views. As you pedal your way through the park, you'll enjoy an up-close view of iconic attractions like the Metropolitan Museum of Art, the Great Lawn, the Jacqueline Kennedy Onassis Reservoir, and more!
This unique and thrilling three-hour tour is an ideal way to explore and sightsee the best parts of the city. You'll be accompanied by a professional guide who will lead you through the natural beauty of Central Park. No need to worry about the effort, though, as you'll be riding the highly efficient and easy-to-use electric bike. This bike requires minimal effort or skills to fly with ease up and down the park's hills.
Winding through the park's designated bike routes will give you a chance to witness the diverse wildlife that inhabits the grounds. You will also admire some of New York's most popular spots such as the Harlem Meer and Conservatory Garden. Make numerous stops throughout the tour to snap some beautiful photos, rest and relax while listening to interesting facts, historical and cultural insights and information about the park.
Central Park is famous for offering unforgettable bike rides, and this bike tour is no exception. The park boasts a unique collection of varying ecosystems, including meadows, lakes, hills, trails, gardens and fountains alongside a rich cultural history. As you cycle around, the guide will give you an insight into the unique history of the park and reveal some little-known facts about each attraction.
Join the Electric Bike Tour and rediscover Central Park and Upper Manhattan from a unique angle. This tour is ideal for all fitness levels, whether you're a fitness enthusiast or looking to glide your way through. Get ready for a visually stunning bike ride around the park where beautiful views and fascinating insights await.
In summary, the Electric Bike Tour of Central Park and Upper Manhattan is a three-hour, easy-to-use expedition that offers a chance to explore the park's most popular attractions and natural beauty. It's accompanied by a professional guide who will lead you through the park while providing insights about the significance of each spot. Book your tickets now for an up-close experience with nature and soak in some of the best parts of the city. Don't miss out!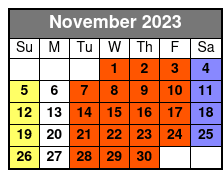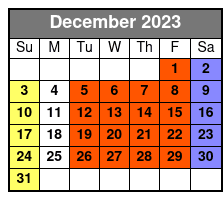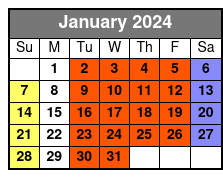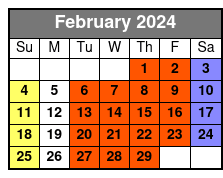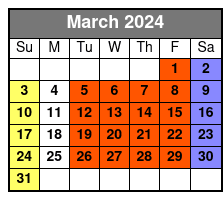 Book Now!