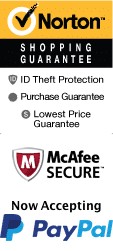 Electric Bike Tour: Classic Manhattan and More!
79 Chambers St New York City, New York 10007
1-800-987-9852
Chat Now
Get ready to explore the heart of Manhattan in a brand new way with the Electric Bike Tour Classic Manhattan and More. This activity takes place in the bustling city of New York, and it's the perfect way to experience one of the most iconic places in the world. With this tour, you'll ride on electric bikes, making it easier to see all the sights while still having plenty of energy left over to enjoy everything else the city has to offer.
You'll start your journey in Central Park, the perfect place to kick off your exploration of The Big Apple. The park covers over 843 acres and features stunning landscapes, interesting architecture and plenty of paths to explore. During the tour, you'll also have the chance to see some of the most famous neighborhoods in the city including Harlem, Times Square, Rockefeller Center, and more.
This tour will take around 3 hours, and for those who enjoy outdoor activities, it is a must-do. The electric bikes make it easier to navigate through the city streets and allows you to cover more ground without getting too tired. The tour guide will take you through different neighborhoods, while you will also have the freedom to make a stop where you like, for example, a quick detour to grab a coffee or snap a photo of a landmark.
The history of New York City is something that fascinates everyone. During this tour, you'll have the opportunity to learn about the city's history, architecture, art, and culture, all while cycling along the city's streets. You'll also get insider knowledge about the city that even locals might not know about. The electric bikes are quiet and environmentally friendly, making it a more intimate and peaceful way to explore the city.
In conclusion, the Electric Bike Tour Classic Manhattan and More is a fantastic way to explore the city, and it's one of the best tours available in the heart of Manhattan. With knowledgeable guides, stunning scenery, and plenty of interesting stops along the way, you're sure to have the time of your life. Don't miss out on this activity and the opportunity to experience one of the most exciting cities in the world on an electric bike. Book your tour today and create lasting memories.
Book Now!