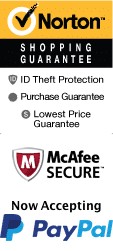 Eastville Comedy Club - Brooklyn
487 Atlantic Ave Brooklyn, New York 11217-1812
1-800-987-9852
Chat Now
If you're looking for a night of laughter in New York City, look no further than the EastVille Comedy Club! Located in the vibrant neighborhood of East Village, this club offers world-class comedy acts in an intimate setting. Whether you're a local or just visiting, the EastVille Comedy Club promises to be a night to remember.

From big names in the comedy world to up-and-coming talents, the EastVille Comedy Club has it all. The club attracts a diverse range of performers, so you never know who you might see take the stage. No matter what your taste in humor, you're sure to find something that will make you laugh.

Once you arrive at the EastVille Comedy Club, you can expect to be entertained for a couple of hours. Shows typically run for around 2-3 hours, with a short intermission in between. The club has a cozy vibe, with seating for around 100 people. You'll feel like you're part of the show, rather than just a spectator.

The history of the club is worth mentioning, too. Opened in 2008, the EastVille Comedy Club has gained a reputation as one of the best comedy venues in the city. It has been featured on Comedy Central, The New York Times and more. Notably, Aziz Ansari filmed his Netflix special "Right Now" in this very club.

Overall, a night at the EastVille Comedy Club promises to be full of laughs, entertainment and good times. If you're in the mood for some comedy, head down to the East Village and check it out for yourself. You won't regret it!
Book Now!